Beginning from 2019.01.01 PWM Edition is not going to process any orders placed in internet shop by individual customers from countries other than Poland. Please find your local distributor on the list, or order our sheet music through the Hal Leonard online shop: http://www.musicshopeurope.com http://www.halleonard.com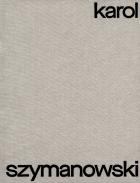 String Quartets No. 1 and 2
Op. 37, 56
Countries of delivery:

String Quartet no. 2 was written in the fall of 1927 in Warsaw. Szymanowski dedicated it to his friends Dr Olgierd Sokołowski and Julia Sokołowska; the premiere took place on 14 May 1929 in Warsaw. The Quartet, complex in form and harsh in sound, is among the more difficult of Szymanowskis works to listen to. The work has an atypical 3-movement structure, with a scherzo-like middle movement and double fugue as a finale. In this work, the composer alluded to highland folklore via motifs related to the ballet Harnasie. For example, in the third movement, the composer introduced a double fugue in which the first subject alluded to the highland melody Sabałowa, also utilized in the finale of the Dance of the Highland Robbers in Harnasie. Tadeusz A. Zieliński wrote about the Quartet: in boldness and refined timbre and harmony, as well as expressive qualities and shades thereof, it figures among the most avant-garde phenomena in the quartet ouvre of that time; in its aggressive, unusually harsh sonority (especially in the middle movement), and at the same time, masterful polyphony, it approaches the new style of Bartók, represented by Quartets nos. 3 and 4....
Series: Szymanowski - GA / CE
Number of pages: 52
Cover: softcover
Type: score
Size: N4 vertical (235x305 mm)
20,00 EUR
Suggested retail price.