Beginning from 2019.01.01 PWM Edition is not going to process any orders placed in internet shop by individual customers from countries other than Poland. Please find your local distributor on the list, or order our sheet music through the Hal Leonard online shop: http://www.musicshopeurope.com http://www.halleonard.com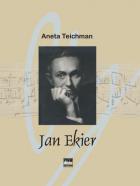 Jan Ekier
English version
Countries of delivery:

Jan Ekier died in Warsaw on 15 August 2014 at the age of nearly 101 years. The monograph devoted to the professor has become today the summary of his beautiful and full of achievements life. This is the first and so far the only comprehensive publication dedicated to one of the most distinguished Polish artists of the 20th and 21st century, which every musician should read regardless of his or her speciality or artistic beliefs. The book presents a vivid, rich and by no means boring but absolutely fascinating portrayal of Jan Ekier's life, his piano playing theory, pedagogical opinions and his educational activity. There are recollections from the professor himself and his pupils as well as those given by other artists. The monograph shows a true image of the professor in the light of the facts and opinions.
ISMN 978-83-224-0950-3
Language of edition: eng
Number of pages: 486
Cover: hardcover
No. of edition: 1
Published: 2013
Type: books
Size: B5 vertical (175 x 245 mm)
30,00 EUR
Suggested retail price.


Other author's publications
Editor's Choice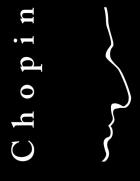 Mieczysław Tomaszews

Chopin
40,00 EUR Suggested retail price.
Fryderyk Chopin

Sonatas, WN
21,00 EUR Suggested retail price.