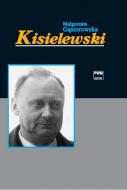 Kisielewski
Countries of delivery:

Cat. no. 20697

ISBN ISSN: 978-83-224-0921-3
Stefan Kisielewski - columnist, writer, music critic, politician and composer? First and foremost a composer! The author of this publication decided to show that truth. Małgorzata Gąsiorowska, an outstanding music theorist, the author of a monograph about Grażyna Bacewicz, a meticulous researcher and a careful observer, watched the fate of an undoubtedly exceptional man from close up and afar, Stefan Kisielewski. In this book she shares her observations and opinions with us, not sparing a large dose of humor, but also with reflection. We find here, therefore, an insightful view of the composer's life against the background of Polish history, of his work as an editor, teacher, member of parliament, composer, which is constantly intertwined with the full roles of husband, father and friend. We can read detailed analyses of works, starting with the youthful String Quartet, and finishing with his last work, the Piano Concerto. We get to know Kisiels private views, his literary and musical tastes, his attitude to the world and people, and also the publicly presented relationship to the contemporary politicians and rulers of the country. The book contains numerous musical examples, a complete catalogue of the composers creative work, a bibliography and index. The whole is enriched by photographs, both those known and private, from the family album. One thing is certain with this book - that nobody will now be surprised that Kisiel composed!
Series: Polish Composers of 20th Century
Language of edition: pol
Number of pages: 338
Cover: hardcover
Published: 2011
Type: books
Size: A5 vertical (145x205 mm)
Other titles in the series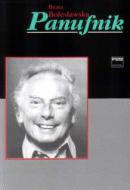 Beata Bolesławska-Le

Panufnik
40,00 EUR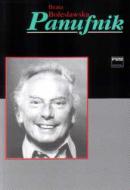 Beata Bolesławska-Le

Panufnik
30,00 EUR