Beginning from 2019.01.01 PWM Edition is not going to process any orders placed in internet shop by individual customers from countries other than Poland. Please find your local distributor on the list, or order our sheet music through the Hal Leonard online shop: http://www.musicshopeurope.com http://www.halleonard.com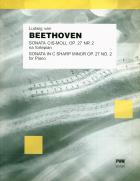 Sonata in C sharp minor
for Piano, Op. 27 No. 2 'Moonlight Sonata'
Countries of delivery:

The best-known sonata by the famous classical composer Ludvig van Beethoven. The present publication is based on an urtext edition of Breitkopf and Härtel. The authentic text has been preserved unaltered. The editor's performance suggestions are given in brackets or in footnotes. The metronome indications and the fingering are the composer's.
ISMN M-2740-0049-3
Language of edition: pol
Number of pages: 16
Cover: softcover
No. of edition: 16
Published: 2010
Type: instrumental solo
Size: N4 vertical (235x305 mm)
9,00 EUR
Suggested retail price.


Other author's publications
Editor's Choice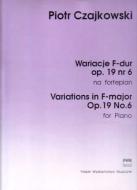 Piotr Czajkowski

Variations in F major
5,00 EUR Suggested retail price.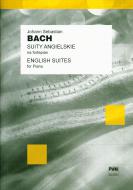 Johann Sebastian Bac

English Suites
26,00 EUR Suggested retail price.