Adam Kaczyński Passes Away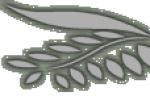 2010-02-17
Pianist and composer, founder of the renouned contemporary and avantegarde ensemble, MW2, died 15th of February 2010, aged 77.
Adam Kaczyński was born on 13th of October 1933 in Warsaw. He studied piano with Barbara Korytowska at the State Academy of Music in Krakow. In 1962 he founded the contemporary and avantegarde music ensemble MW2 (Młodzi Wykonawcy Muzyki Współczesnej - Young Performers of Contemporary Music) specialising in performing music in the form of 'happenings', aleatoric music, instrumental music theatre, graphic music, improvisation and open forms, and led it until his death. Together with his ensemble he won the Competition for Young Performers of Contemporary Music in Utrecht (1965), "Poznań Music Spring" Festival (1978), in 1973 won the Polish Composers' Union award. With MW2 he performed in many European countries, Mexico, Iran, Lebanon and South Korea, participated in international festivals of contemporary music and made recordings. For many years composer Bogusław Schaeffer wrote for the MW2 ensemble.
Adam Kaczyński also received numerous awards and distinctions individually, including the Pierre Schaeffer Prize in Paris (1970), the I.J. Paderewski Prize in Rochester (1975), Award of the Minister of Culture and Art III degree (1976), Award of the Minister of Culture and Art II degree (1983), Gold Cross of Merit (1983), the City of Cracow Prize (1986, 1987, 1988), the award of Polish Society for Contemporary Music (1994).
Since 1962 he also occupied teaching activities. From 1972 he led the class of contemporary chamber music at the Academy of Music in Cracow. In 1991 he received the title of professor. From 1987 to 2002 he worked at the Wyższa Szkola Pedagogiczna in Rzeszów (Higher Pedagogical School in Rzeszów), where he taught score reading and composition. From 2004, he hosted a series of concerts entitled the Forum of Young Composers.
His works have been performed many times in Poland (including at the Warsaw Autumn Festival, the Poznan Spring Music Festival, the 'Malta' Theatre Festival in Poznan, the "Musica Polonica Nova" in Wroclaw, the "Music in Old Krakow" Festival, the Festival of Polish Music in Bydgoszcz, and abroad (Denmark, Austria, Italy, France, Switzerland, United States). In 1962 he was awarded the prize in the Polish Radio competition for his Concerto for Jazz Orchestra. He composed music for nearly 30 plays and several animated films.