World Premieres at Warsaw Autumn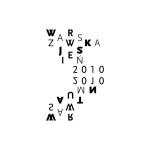 2010-09-16
During this year's Warsaw Autumn festival we shall hear the premieres of two pieces by composers associated with PWM: Listy (Letters)by Zygmunt Krauze and Agata Zubel's III Symphony. "The contents of these letters will remain my secret. They are written to friends - composers, musicians (...). Many of them have passed away. The composer has the ability to speak through his music (...) in a completely open, honest manner, without the need for control and self-censorship, because, at that, the semantic content is hidden in the notes. This is how it is with my Letters. The listener can only guess, can imagine what is in them, what their content is. And so may it be," Krauze writes in his commentary to the piece. Concerning the unusual cast he says: "The ensemble of four pianos is a type of orchestra, which in this case is treated homogeneously, frequently heterophonically. On the other hand, the symphony orchestra has two tasks: commentary on the solo piano parts and interaction with them. The pianos, however, always have a leading role." The premiere will take place on September 17.
An unusual instrumental lineup also characterises Agata Zubel's latest symphony. The role of the solo instrument is in fact a double trumpet (Doppeltrompette) - an instrument with two bells. Its designer, Marco Blaauw, says, "I experimented frequently and willingly with the trumpet. While still a student, I tried to find the limits of the instrument, we manipulated the sound, we found new colours. And at some point, I thought that I would like all these sound effects to attainable quickly, to play as muted trumpet and then, in a moment, open. The solution would be two bells and a special valve, which would guide the air flow to one or the other. We worked on the instrument one and a half years" he says.
Marco Blaauw will perform the solo part during the world premiere of the Symphony on September 21.