Premiere of Paweł Łukaszewski's Missa de Maria e Magdala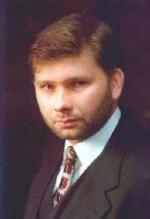 2011-05-10
The Polish premiere of Paweł Łukaszewski's Missa de Maria e Magdala took place as the inauguration of the "Gaude Mater" liturgical festival on May 2nd in Częstochowa. The second title of the Mass is Missa Bremgartensis, derived from the Swiss city of Bremgarten, for which it was written. The world premiere took place on 26th of June, 2010 during the service in the parish church of Bremgarten, where the concert premiere also took place the next day. A key role in this project was played by two residents of the city. The first is Fr. Sylwester J. Kwiatkowski, the Polish local parish priest, who created a new Latin text for the mass. The second is the conductor Marco Castellini, head of the local cultural center, who commissioned the work, conducted both performances and also conducted during the liturgical performance of the work at Jasna Góra.
In the history of music, masses have frequently been dedicated to saints. Texts directly related to them, however, were found in the variable parts of mass, the so-called Proprium Missae. In Fr. Kwiatkowski's version, new content also appears in the non-changing parts, the so-called Ordinarium Missae - such as the Kyrie, Gloria and Agnus Dei. This is a highly original approach. The fourteen-part text of the Missa de Maria and the Magdala forms an autonomous literary work entirely based, however, on the traditional pattern of the Roman Catholic rite, intended also for liturgical use.
Paweł Łukaszewski admits that although he has already written two Masses (Missa pro Patria and the Messa per Voci e fiati) he began work on this score with particular fervor. He notes that Fr. Kwiatkowski's text was a great inspiration, and opened his eye once more to the figure of St Mary Magdalene, who had fascinated him for a long time. Kwiatkowski, a poet and a mystic, from the treasury of ancient tradition recalls the glorious title of Apostola Apostolorum (Apostle To The Apostles), highlighting the fact that it was she who first saw the risen Christ and gave the apostles this news. And although, according to him, the text of the Missa de Maria e Magdala follows the mystical tradition, the piece is not to provide any special spiritual experience, but is intended for the ordinary Christian community.
Inauguration of the Liturgical Festival "Gaude Mater" Częstochowa, Jasnogórska Basilica, 2 May 2011, 1pm
PAWEŁ ŁUKASZEWSKI Missa de Maria a Magdala – Polish premiere
Anna Mikołajczyk-Niewiedział – soprano
Jarosław Bręk – baritone
Jan Bokszczanin – organ
Orchestra of the Częstochowa Philharmonic
Grzegorz Berniak – preparation of the orchestra
Warsaw-Praga Cathedral Choir "Musica Sacra"
Paweł Łukaszewski – preparation of the choir
Marco Castellini (Switzerland) – conductor