Gala Concert Called STRAŻNICY WOLNOŚCI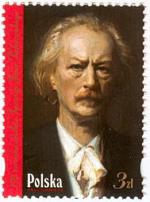 2011-12-20
A year full of important anniversaries related to the great Polish patriot, statesman, politician and philanthropist, precursor and co-founder of Polish independence, Ignacy Jan Paderewski, is coming to an end. The Council for the Protection of Struggle and Martyrdom Sites (Rada Ochrony Pamięci Walk i Męczeństwa), the "AVE ARTE" Foundation and the Polish Cultural Foundation in London decided to celebrate this event with a theatrical-concert-media art event at the Royal Castle in Warsaw, a symbolic place where historical acts of our statehood were proclaimed. Also coming to an end is our presidency of the structures of the European Union, an outcome of the process of regaining independence for which Ignacy Jan Paderewski, Józef Piłsudski, Roman Dmowski fought. Our independence was preserved by the Presidents of the Second Republic, and after the tragic war years nurtured by the presidents in exile of Sovereign Poland, from Władysław Raczkiewicz to Ryszard Kaczorowski.
The concert, called "Strażnicy wolności. Od Prezydenta Ministrów Ignacego Jana Paderewskiego do Prezydenta Rzeczypospolitej Ryszarda Kaczorowskiego" ("Guardians of liberty. From the President of the Ministers of Ignacy Jan Paderewski to the President of the Republic Ryszard Kaczorowski") will be held on 21 December at 17.00.
The President of the Republic, Bronisław Komorowski, is giving his Honorary Patronage to the event. Patronage of the concert is also being giving by President of the European Parliament, Professor Jerzy Buzek.
We are convinced that the international, US-Polish team of performers will provide the highest level of artistry to worthily celebrate the great Poles and adequately honour the dignity of the patrons of the highest offices of Poland and the European Union.
The sponsors of the Gala Concert are the U.S. Embassy in Warsaw, the ZAiKS Fund for the Promotion of Creativity and the Marshal's Office of the Masovian Voivodeship. Patronage of the event included the Józef Piłsudski Museum in Sulejówek, while media patronage was given by Polskie Wydawnictwo Muzyczne, TVP Kultura, London's "Dziennik Polski" and the bi-weekly Gala.
Performers:
Izabella Miko (PL/USA) actress
Master of Ceremonies Olgierd Łukaszewicz (PL) actor
Ian Hobson (USA) piano
Wojciech Kocyan (USA) piano
Paweł Krupski (PL) violin
Krzysztof Stanienda piano
Academic Choir of the Warsaw Polytechnic directed by Dariusz Zimnicki
Programme
- Speeches
- Artistic part