Polish Music on Mezzo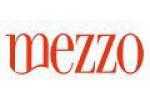 2012-11-26
You can watch a concert by Sinfonia Varsovia under the baton of Marc Minkowski, during which the artists performed works by H.M. Górecki, S. Moniuszko. K. Szymanowski and G. Bacewicz on the French television channel, Mezzo. The nearest broadcasts of the concert will be on November 30 at 8:55, 4 December at 10:40 and on 8 December at 18:35.
The programme includes excerpts from the opera "Halka" by Stanisław Moniuszko, Violin Concerto II by Karol Szymanowski, Henryk Mikołaj Górecki's Third Symphony, "Symphony of Sorrowful Songs", and as an encore - G. Bacewicz's Caprice Polonais. In addition to the musicians of Sinfonia Varsovia, Marita Solberg (soprano) and Jakub Jakowicz (violin) are featured.
The concert was recorded 15 October last year in the W. Lutosławski Studio of the Program I of Polish Radio.