Polish Composers Festival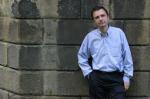 2014-09-15
The 19th Henryk Mikołaj Górecki Polish Composers Festival will be held in Bielsko-Biała from October 9th through 11th, 2014.
This year, the festival will feature Oskar Kolberg, on his 200th birthday, Andrzej Panufnik on his 100th birthday as well as Henryk Mikołaj Górecki and his son Mikołaj Górecki. During the finale concert, Gloria for mixed
choir and orchestra by Mikołaj Górecki will be performed by the Silesian Philharmonic Orchestra and Choir under the direction of Jacek Błaszczyk. It will be the premiere performace of the piece.