85th Birthday Anniversary of Romuald Twardowski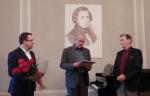 2015-06-19
On 17 June, the Warsaw branch of PWM Edition hosted a jubilee concert organised on the 85th anniversary of Romuald Twardowski's birth. The programme comprised the music from various periods of his artistic work. The concert was supervised by Alicja Twardowska.
Pianist Rafał Maciąg played Little Sonata and Sonata Breve. We could also hear Three Studies-Capriccios for violin solo and Pavana e Tarantella for violin and piano, presented by Andrzej Gębski (violin) and Antoni Lichomanow (piano). Sopranist Dorota Całek performed Dwie pieśni warmińskie do słów ludowych (Two songs from Warmia region: Furały Jaskółki and Kani ty, Jaśku) and Patrz, morze to the poetry of Zbigniew Herbert. She was accompanied by Antoni Lichomanow on piano.
We also had a chance to listen to the fragments of Romuald Twardowski's most recent book, entitled Moje małe who is who (My Little Who Is Who), which depicts several dozens of sillhouettes of the artistic millieu. The fragments were read by the author himself. The oldest piece by Romuald Twardowski that has been performed so far, Oberek for violin and piano composed 60 years ago, was played as an encore.
In accordance with the PWM tradition, the distinguished Jubilarian received a special edition copy of his piece Antifone per tre gruppi d'orchestra from President Adam Radzikowski and Editor-in-Chief Daniel Cichy.
See also: A Few Questions to Romuald Twardowski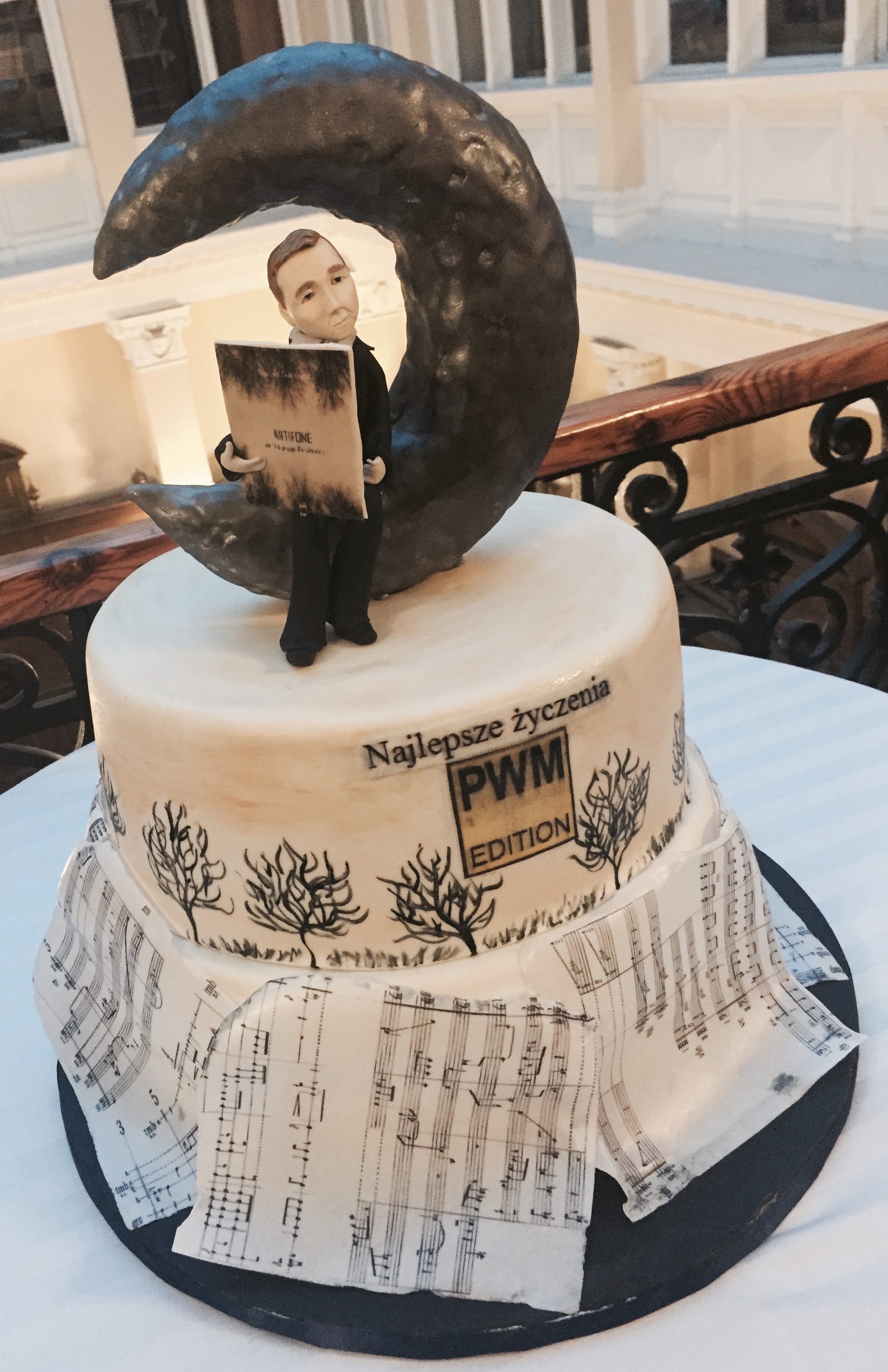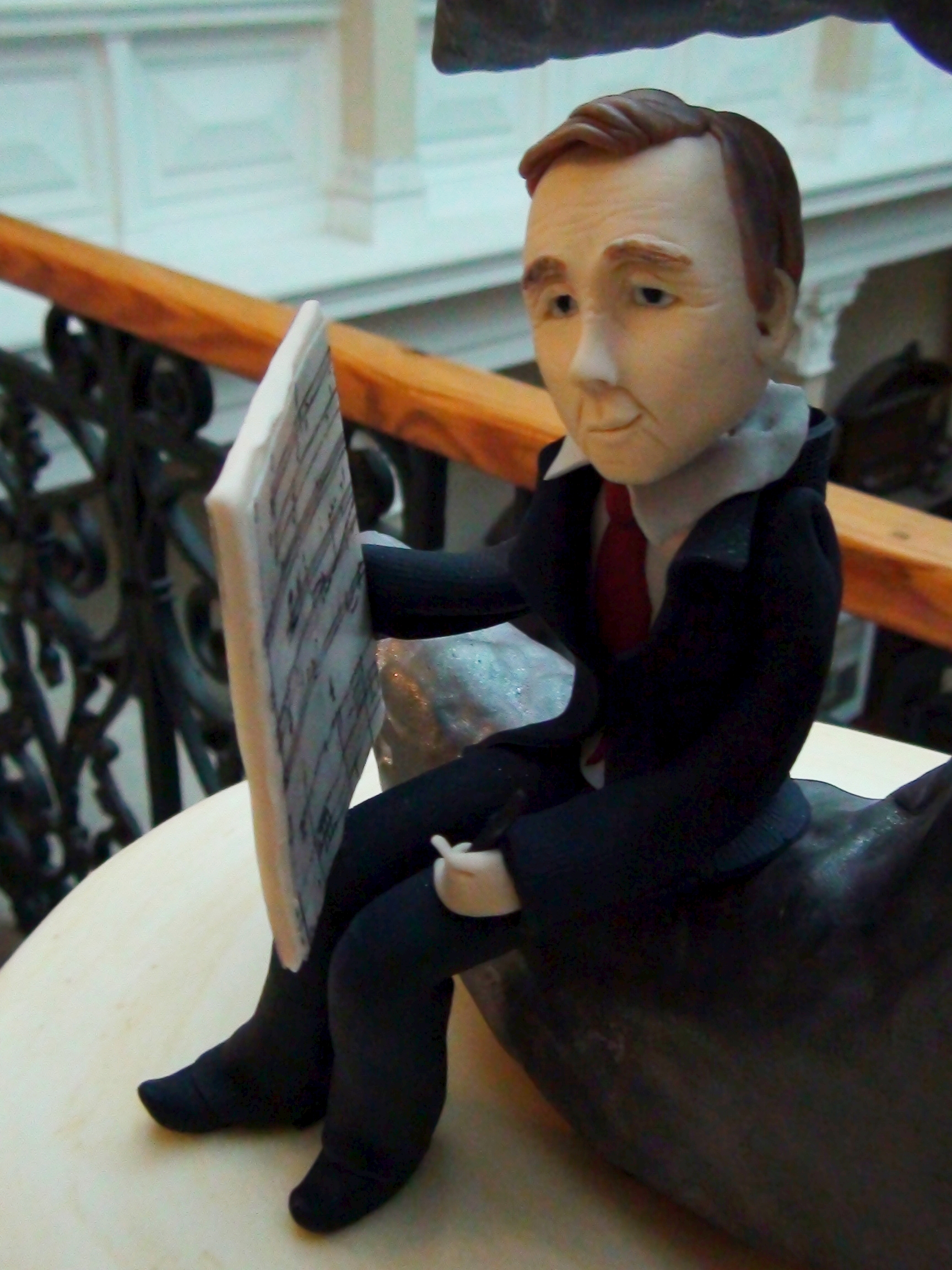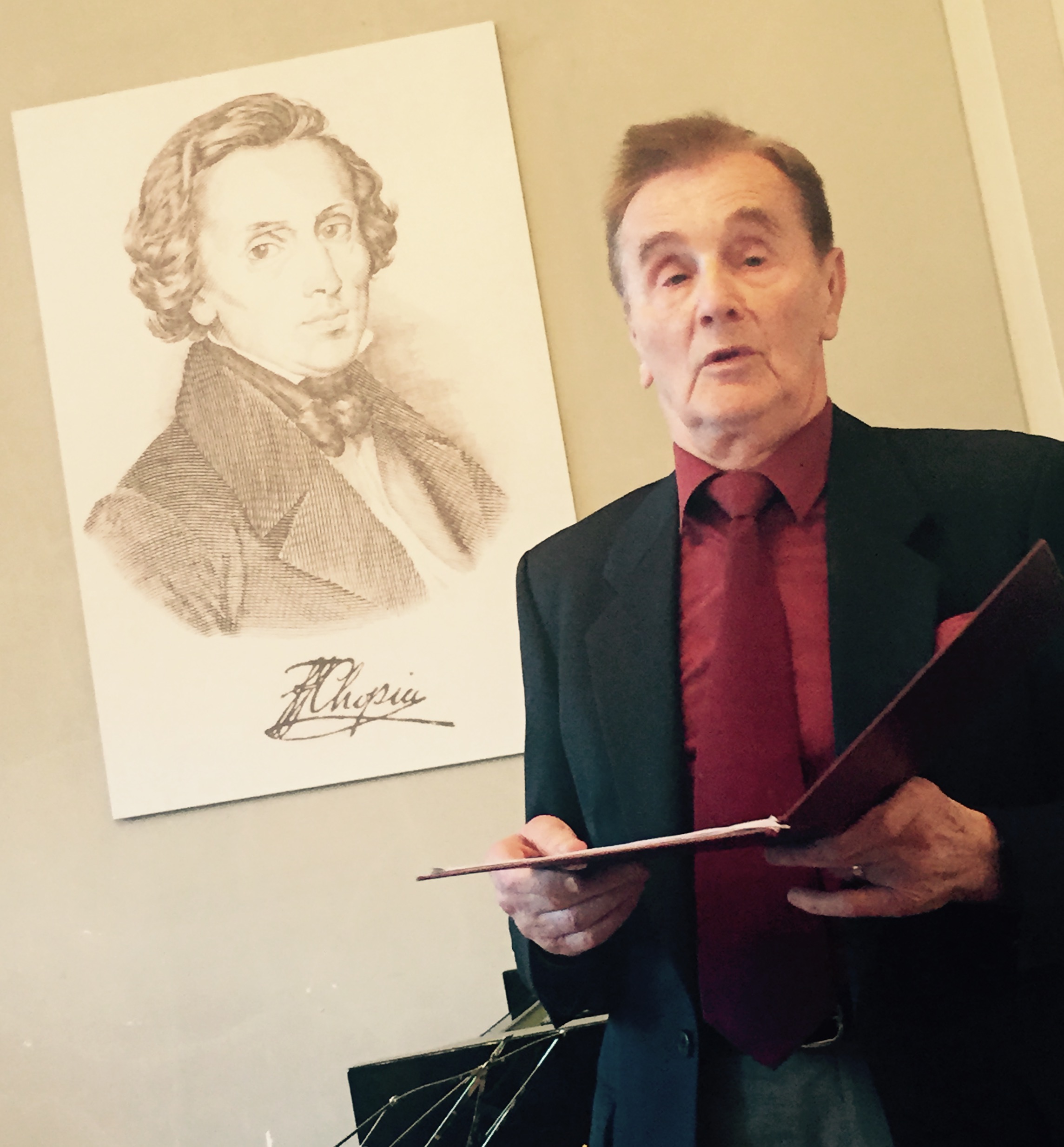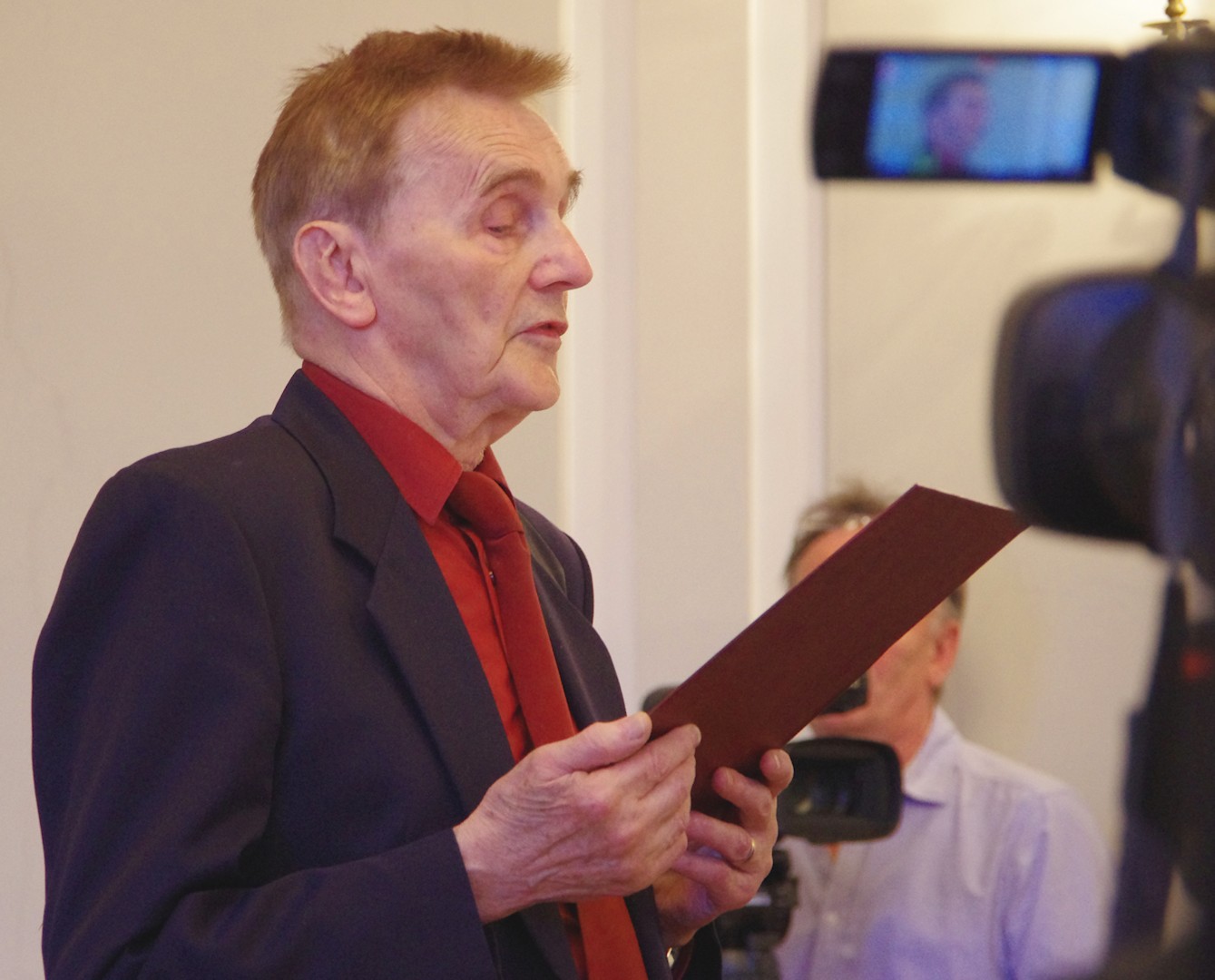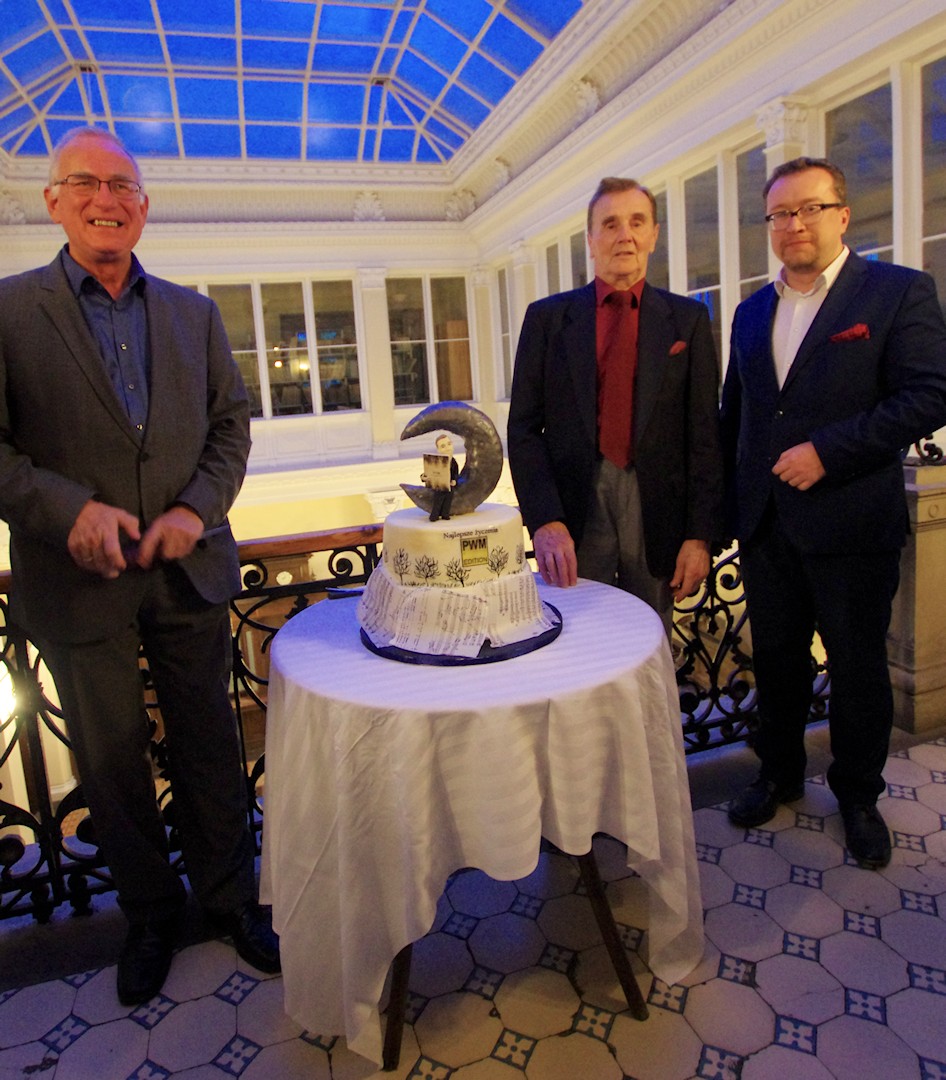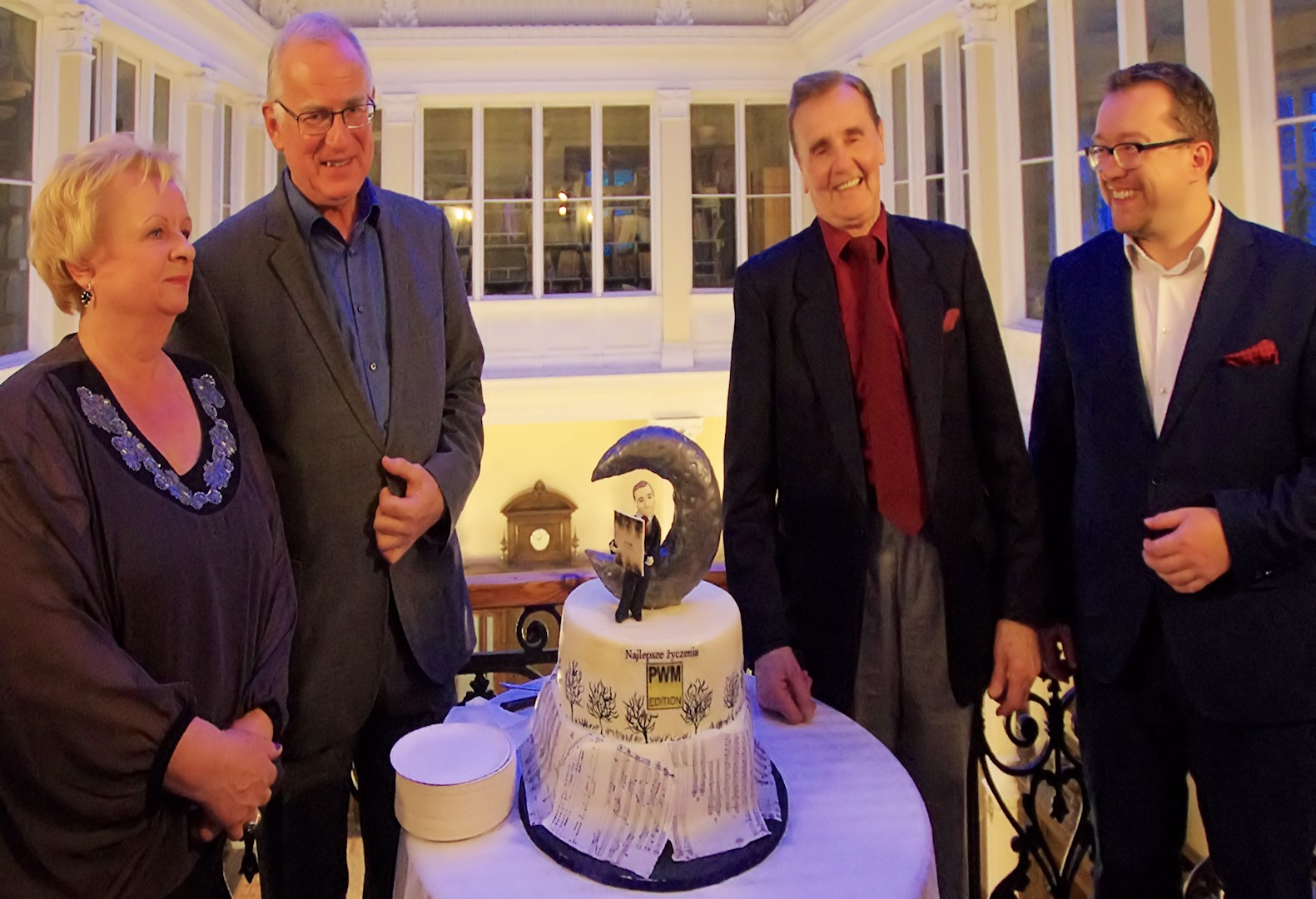 Zdjęcia: Krzysztof Borysewicz