Seven Gates: Music of Poland Explored festival in Manchester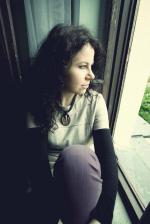 2015-07-01
Last week, the Royal Northern College of Music in Manchester hosted the Seven Gates: Music of Poland Explored festival.
During the four festival days the audience could hear the music of Krzysztof Penderecki, Witold Lutosławski, Henryk Mikołaj Górecki, Karol Szymanowski, Agata Zubel and the works of the RNCM composers, inspired by Polish music and culture.
Next to the pieces of older generation of famous composers, the programme included three works by Agata Zubel: Suite for percussion trio, Shades of Ice and The Streets of a Human City.
Shades of Ice depicts an Icelandic glacier. "(...) It is predominated by long, vibrating sounds that make a background for the fountains of short, staccato notes of the clarinet and other instruments of bright, shrill sound. (...)" (Maciej Jabłoński). The last of the pieces, The Streets of a Human City, is inspired by poetry of Czesław Miłosz. While Miłosz tried to grasp the reality with word, Agata Zubel transfers this reality (steps, stamping, laughter, car horns) into the music structure.