"white over red" by Sławomir Kupczak with Capella Cracoviensis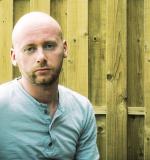 2015-08-26
"white over red" by Sławomir Kupczak for mixed a cappella choir will be performed three times by Capella Cracoviensis at the concerts in Jelenia Góra, Zgorzelec and Kraków which will be held between 4 and 6 September.
The work was composed in 2011 and was performed for the first time on 17 April 2015 at the Festival of World Premieres in Katowice.
The composer said about the piece that:
It was composed to the fragment of text from Psalm 8: When I see the heavens, the work of your hands, the moon and the stars which you arranged,what is man that you should keep him in mind, mortal man that you care for him? The composition is not religious in character, and the text is used rather as a methaphor, or a rhetorical tool. The aim was to create the work that speaks the words of a believer who, supposedly, is not torn by doubt. However, "white over red" was written by an agnostic, in Bertrand Russell's understanding of agnosticism. I used a similar trick in my Symphony No. 1 Capax Dei, or Open to God. The title of the piece was borrowed from Mark Rothko's white over red. "white over red" is dedicated to Anna Szostak and the Camerata Silesia ensemble.