70th Anniversary of PWM Edition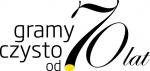 2015-08-27
This year we celebrate the 70th anniversary of PWM Edition. In 1945 Tadeusz Ochlewski brought to life the publishing house which had served many generations of musicians and music lovers in Poland and abroad.
Defined by the PWM Edition founder, the scope of our activity has been preserved up to now. In our Anniversary Year, we would like to emphasise it even more that we are an institution that combines respect for tradition and modern means of expression, and that promoting Polish music is the main objective of PWM Edition.
The celebrations of PWM Edition's Anniversary will be held on 4 November in Kraków. The celebrations will comprise an official gala with award ceremony for honored employees and collaborants, as well as the anniversary concert with the world premiere of Sanctus Adalbertus Op. 71 by Henryk Mikołaj Górecki. The celebrations of the 70th anniversary of PWM Edition are held under the Honorary Auspices of the President of the Republic of Poland.