The 2015 Fryderyk Chopin Piano Competition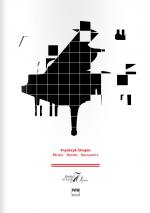 2015-09-30
Soon we will be able to see the contest of the most talented young pianists durning the 17th International Fryderyk Chopin Piano Competition in Warsaw. This year the competition received a record number of applications sent by 450 pianists from 45 countries.
From among 160 artists who took part in preliminary auditions the commission chose 80 people to perform at the National Philharmonic in Warsaw during the competition auditions that will be held between 3 and 16 October. The final concerts will take place between 18 and 20 October. The international jury is composed of the outstanding pianists, including the previous Competition winners: Adam Harasiewicz, Martha Argerich, Garrick Ohlsson, Dang Thai Son and Yundi Li.
The Chopin Competition is one of the oldest and most prestigious piano competitions in the world. Initiated in 1927, it is held every 5 years. All competition stages are devoted exclusively to Chopin's music. According to the Competition Regulations, the participants should use The National Edition of Fryderyk Chopin`s Complete Works, edited by Professor Jan Ekier.