3rd Henryk Mikołaj Górecki Days in Katowice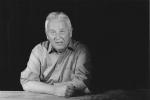 2015-11-12
The November music meetings, organised under the patronage of a Silesian composer, Henryk Mikołaj Górecki, will be held for the third time in Katowice. This year, one of the concerts will present e.g. the works by Mikołaj Górecki: the latest orchestra hit "Concerto-Notturno" for violin and string orchestra and "Trio Concerto" for clarinet, horn, piano and string orchestra.
The concert will be held on 21 November 2015 at the Concert Hall of the Silesian Philharmonic in Katowice. The Silesian Chamber Orchestra will be conducted by Robert Kabara who will also play the violin part. The concert will also feature Trio Śląskie (the Silesian Trio) with: Roman Widaszek (clarinet), Tadeusz Tomaszewski (horn) and Joanna Domańska (piano). Next to two pieces by Mikołaj Górecki, the programme encompasses "Three Pieces in Old Style" for string orchestra by Henryk Mikołaj Górecki and "Concerto for Orchestra" by Grażyna Bacewicz.
Moreover, three other concerts will take place as part of the Henryk Mikołaj Górecki Days in Katowice. On 13 November, "Ein Deutsches Requiem" Op. 45 by Johannes Brahms (perf. by the Silesian Philharmonic Orchestra, Silesian Philharmonic Choir, Michael Zilm - conductor, Marta Boberska - soprano, Jarosław Bręk - baritone, Jarosław Wolanin - choir preparation) will be played, and on 27 November, the audience will be able to hear "The Piano Concerto" No. 2 in C minor, Op. 18 by Sergei Rachmaninoff and "Symphony No. 5" in D minor, Op. 47 by Dmitri Shostakovich (perf. by the Silesian Philharmonic Orchestra, Juozas Domarkas - conductor, Zbigniew Raubo - piano). During the only December concert of this series, which will be held on 6 December, i.e. on the anniversary of Henryk Mikołaj Górecki's birth, the works by Johann Sebastian Bach, Claude Debussy, Max Reger, George Gershwin and Hans Uwe Hielscher will be presented.