First Performance of "Chapter 13" by Agata Zubel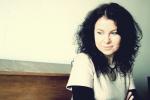 2016-01-04
On 19 January 2016, Los Angeles will host the "Contemporary Poland" concert with the world premiere of the latest work by Agata Zubel, "Chapter 13" for soprano and instrumental ensemble. The text to that 9 minutes long piece comes from "The Little Prince" by Antoine de Saint-Exupéry.
Agata Zubel's most recent work will be presented during the "Contemporary Poland" concert, which will also feature the first performance of Paweł Mykietyn's "3 for 13" at the West Coast, as well as of works by Krzysztof Penderecki ("Sinfonietta No. 2" for clarinet and strings), Paweł Szymański ("quasi una sinfonietta") and Krzysztof Meyer ("Musique scintillante").

The music will be performed by the LA Phil New Music Group conducted by Łukasz Borowicz, with Agata Zubel (soprano) and Burt Hara (clarinet).

Visit the Philharmonic's website for detailed information.