The Festival of Polish Music, Krakow 2016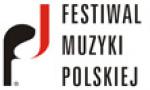 2016-06-20
Two July weekends: 8th-10th and 15th-17th will be filled with ten concerts within the Festival of Polish Music. Three of them will be devoted to the artistic work by Józef Michał Ksawery Poniatowski, which becomes a reference point for other concerts.
Following previous years - we have a "strong" inauguration with Mieczysław Karłowicz's "Serenade", Tadeusz Zygfryd Kassern's "Concerto for string orchestra" and Frederic Chopin's "Piano Concerto No. 1 in E Minor", as well as a monumental finale with Henryk Mikołaj Górecki's "Symphony of Sorrowful Songs". Other concerts of the Festival will include the music by Grażyna Bacewicz, Tadeusz Baird, Mikołaj Górecki, Wojciech Kilar, Paweł Łukaszewski, Tadeusz Szeligowski and Juliusz Zarębski.
This list does not exhaust the attractions of the Festival of Polish Music. Details are available of the organiser's website.