Agata Zubel – the January Composer of the Month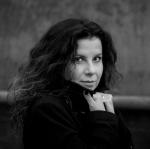 2019-01-02
Agata Zubel is a unique figure – a composer who has taken the world's music stages by storm and has remained present on them for many years now. Her successive works confirm her rare sensitivity, resourcefulness, and the confidence with which she applies her musical tools.

She receives commissions for new pieces from all over the world, and her compositions win awards in Poland and abroad.
The previous year was special in Agata Zubel's activity as a composer in that she presented to the audiences as many as four new works:

Cleopatra's Songs, first performed in March 2018 at the renowned festival "Wittener Tage für neue Kammermusik";

Fireworks, which had three premieres in three European capitals: on 13th August in Warsaw during the Festival "Chopin and His Europe", on 14th August in Berlin at the "Young Euro Classic", and on 19th August at the world-famous BBC Proms in London;

Bildbeschreibung – an operatic form first performed in early September in Bolzano as part of the "Transart" Festival, while the Polish premiere followed at the end of the same month during the "Warsaw Autumn";
Chamber Piano Concerto – the last of this year's premieres, first heard in October at the "Donaueschinger Musiktage".

2018 also earned Agata Zubel a number of prestigious awards. The already mentioned Fireworks won the European Composers Award 2018 as well as the Coryphaeus of Polish Music Award as 'event of the year'. The composer also received the Erste Bank Kompositionspreis 2018 – a prize previously presented only to Austrian composers; Zubel is the first foreigner ever to have received it!

It should be noted that, apart from her activity as a composer, Agata Zubel also leads a very active concert life, performing the vocal parts in her own works as well as those by other composers, to mention only the recent premiere of Marcin Stańczyk's Unseen, whose vocal part was written specially for this artist.

Collaboration with Agata Zubel is a source of genuine pride and joy to PWM Edition, and it is with pride and joy, too, that we inaugurate this year's COMPOSER OF THE MONTH cycle with this unique musical phenomenon – the figure and the music of Agata Zubel!

As usual, we start the month with a special 'composer's alphabet'. Here is how Agata Zubel describes her world:
A for ABSTRACTION

B for NO BORDERS

C for CURIOSITY

D for DIVERSITY

E for ENERGY

F for FASCINATION

G for GENUINE DEPTH

H for HUMOUR

I for INSPIRATION

J for JOINING IN WITH PEOPLE

K for KALEIDOSCOPES OF COLOUR

L for LIGHT

M for MIGHT

N for NOW

O for OPENNESS

P for PASSION

R for REACHING FAR AND WIDE

R for RICH EMOTIONALITY

S for SKY-REACHING

T for TENACITY

U for UNCOMMON

V for VOCALITY

W for strong WILL

Z for ZEAL 

Agata Zubel's compositions are available from the PWM bookshop throughout January at an attractive discount, while on the PWM website we have published a selection of the composer's recent photos. On PWM's Facebook profile this month we will present titbits concerning this artist's life and work.