Paweł Mykietyn's Alphabet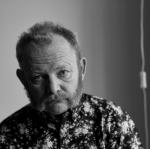 2019-03-06
Concise but meaningful; simple but moving. Paweł Mykietyn's Alphabet. Less means more.
A – abstinence

B – biology

C – cloud nine (being high)

D – DMT

E – euphoria, Earth

F – fantasy, freedom

G – gravity

H – black holes

I – illumination, independence

L – loyalty, legalise! loss of control

M – me, madness

P – punk not dead

Q – quantum leap of imagination

R – risk

S – singularity

T - tears

Y - yearning

Paweł Mykietyn is the March COMPOSER OF THE MONTH. Till the end of the month, his publications are available from the PWM bookshop at a 50 % discount! Highly recommended.