Piotr Matwiejczuk Appointed New "Ruch Muzyczny" Editor-in-Chief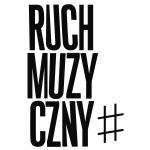 2019-03-07
On 1st April 2019 the post of editor-in-chief of "Ruch Muzyczny" will be taken over by Piotr Matwiejczuk, who replaces Tomasz Cyz, head of the editorial board since 2013.


Since Cyz's mission with this music monthly has come to an end, Daniel Cichy, PhD, Director and Editor-in-Chief of PWM Edition, held a closed competition in order to select the best candidate to be placed in charge of this most important of Polish music magazines. The competition jury consisted of representatives of the music world appointed by the head of PWM Edition: Beata Bolesławska-Lewandowska, PhD, head of the Musicologists' Section of the Polish Composers' Union; Małgorzata Małaszko-Stasiewicz, Director and Editor-in-Chief of Polish Radio Channel Two; Professor Eugeniusz Knapik, DMus, Habil., composer and Chairman of PWM Edition's Programme Board; and Mieczysław Kominek, PhD, musicologist and President of the Polish Composers' Union. Having become acquainted with the submitted magazine management plans and having conducted the interviews, the jury selected Piotr Matwiejczuk, to whom the PWM Director entrusted the post of "Ruch Muzyczny"'s editor-in-chief.

Piotr Matwiejczuk graduated in musicology from the University of Warsaw. He is a violinist, music critic and long-time Polish Radio Programme Two reporter. In 2012-2018 he was the editor-in-chief of "Muzyka w mieście" magazine. His most important responsibilities will include: continuing the mission of the monthly as a space for professional music criticism and commentaries; developing the periodical in response to the changing press market, and enhancing its position in the Polish and international music environment, as well as reaching a wider audience.
"Ruch Muzyczny" is Poland's oldest periodical dedicated to classical music of all eras and to musical life. Founded in 1945 in Cracow, it was originally published by PWM Edition. As a magazine promoting academic music knowledge to the general public, "Ruch Muzyczny" also reports on cultural life (concerts and festivals), prints CD/DVD and book reviews, essays, feuilletons, and articles on all aspects of classical music. It is directed to music lovers, musical amateurs and professionals. It operates under the patronage of the Ministry of Culture and National Heritage. After a period of being published by the National Library and Instytut Książki (Book Institute Poland), since September 2018 the magazine's publisher is again PWM Edition. "Ruch Muzyczny" has thus returned to the institution that gave birth to it directly after World War II.
PWM Edition is a national institution of culture specialising in publishing sheet music and books on classical, jazz and film music. Our catalogue includes both early and contemporary music works, Polish and foreign, addressed to amateurs and professionals, as well as educational, academic and popular publications. We boast a vast catalogue of books and lexicons. Our dynamically developing Sheet Music and Score Collection supplies Polish music scores and part books to orchestras worldwide, as well as providing Polish ensembles with compositions from the global repertoire. As one of Poland's most important music institutions, PWM promotes among its foreign partners the outstanding music output of Polish composers. PWM also serves as a space of artistic dialogue and scientific reflection, a platform for the exchange of educational and methodological concepts, an early music documentation centre, and a place where the most recent music works are edited and published in accordance with the highest standards.