What Does Plato Have to Do with Music Education?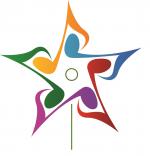 2019-04-08
PWM Edition is not just about sheet music and books. We are also involved in all kinds of educational activities, aiming to promote and support music education in both general and music schools. In this way we fulfil Plato's postulate that "children ought to be taught music, physics and philosophy; but music in particular, because it contains models and all the skills that are crucial to learning".

Since the first quarter of 2019 is already behind us, let us sum up PWM Edition's educational enterprises in that period.

The first great project that we are very proud of is the aid for a music school now being established in the Central African Republic (CAR). The person in charge of its foundation and functioning is Friar Benedykt Pączka, O.F.M.Cap. from Poland. In December last year we came across an advertisement concerning teachers being recruited for the African Music School. We do not have teachers to send there, but we have sheet music! We got in contact with Friar Benedykt and quickly surveyed the needs of the pupils. The music prints reached the CAR at the end of January this year. The fruits of our cooperation can be observed in the social media, where in many photos you can see the school's students making use of our publications. We are proud to have inaugurated our educational work in 2019 with such a major project.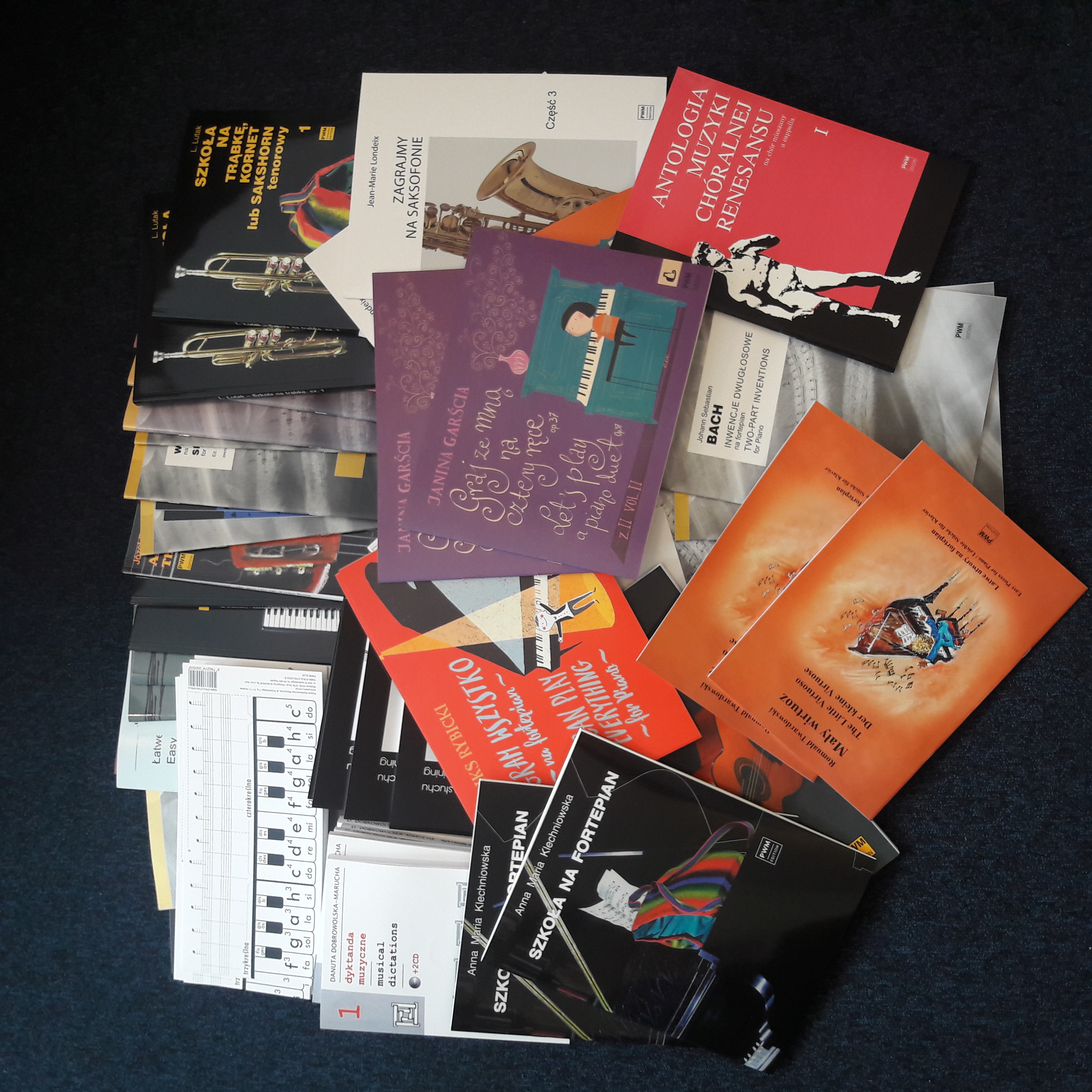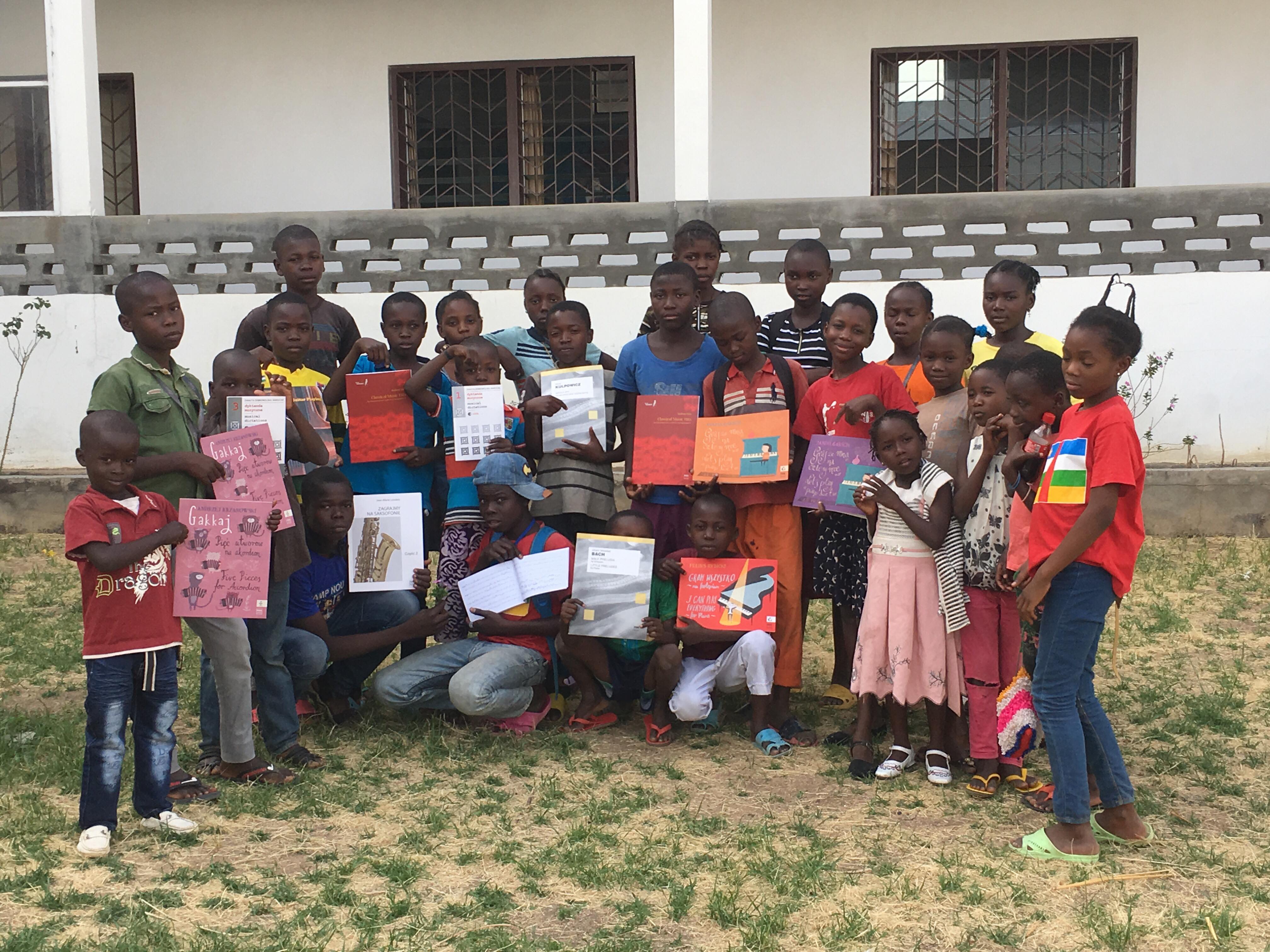 On 25th January, the J. S. Bach Piano Competition was held at the Karol Kurpiński State Primary Music School in Warsaw. The organisers addressed us with a request to support this event. We sent them scores and part books, a few non-cash awards for the competition winners, as well as small gifts for the other participants. The pupils find it greatly encouraging to take part in a competition supported by such institutions as PWM Edition, and we are happy to supply them with original music editions, which teaches them respect for the work of all the team, from the composers to editors, illustrators and graphic artists… It is at school that they should learn how to take advantage of legally available cultural goods.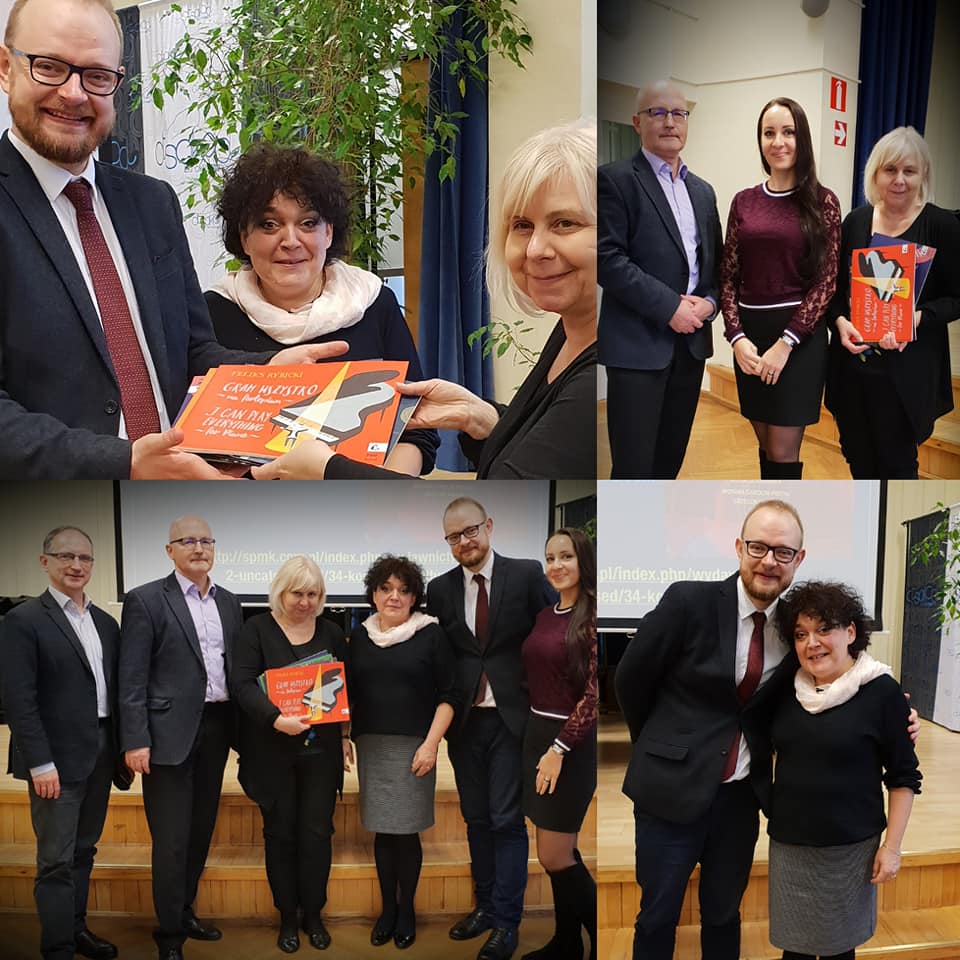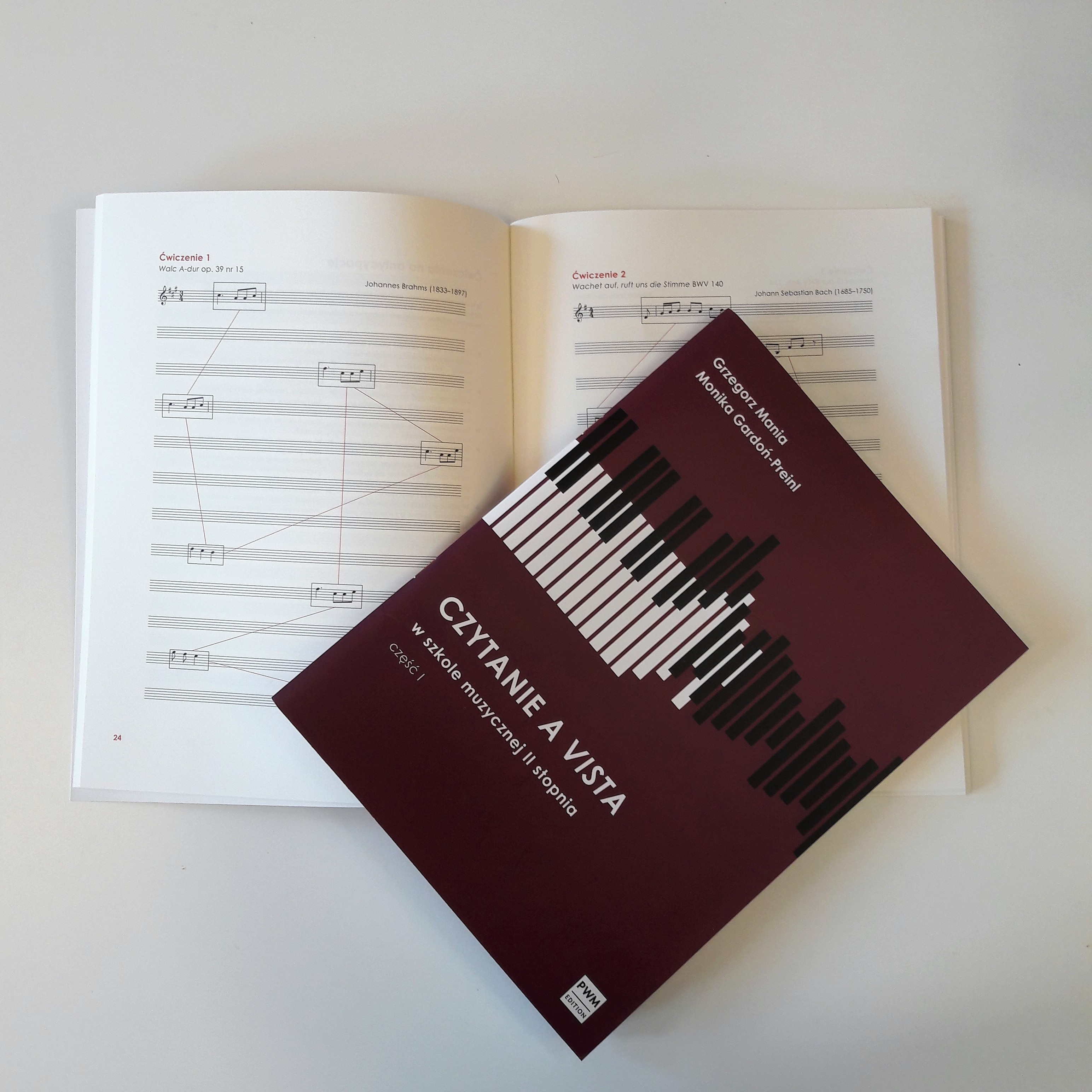 We also supported the International Piano Forum "Bieszczady without Boundaries", held on 3rd-8th February in Sanok, whose organisers were presented by Daniel Cichy, PhD, Director and Editor-in-Chief of PWM Edition, with the complete Polish National Edition of the Works of Fryderyk Chopin as a special award in their competition. The award is worth almost PLN 2,000 and is a true distinction for its winner.

In the meantime we were contacted by one of our authors, Grzegorz Mania, responsible (along with Professor Monika Gardoń-Preinl) for the publication of a synthetic handbook of a prima vista piano playing. They were both heading for Estonia to promote Polish educational achievements, and were supplied by copies of several publications from our educational series, which allowed them to acquaint foreign scholars with what we teach at Polish music schools.

On 10th February, the 3rd Nationwide Competition "Young Artists at the Castle" was held in Sucha Beskidzka, and violinist-teacher Ewa Iwan – author of books published by PWM Edition – became its honorary juror. We presented a few copies of her books, signed by the author herself, as awards for the winners. We hope that this distinction will help the young violinists and cellists achieve success in their work.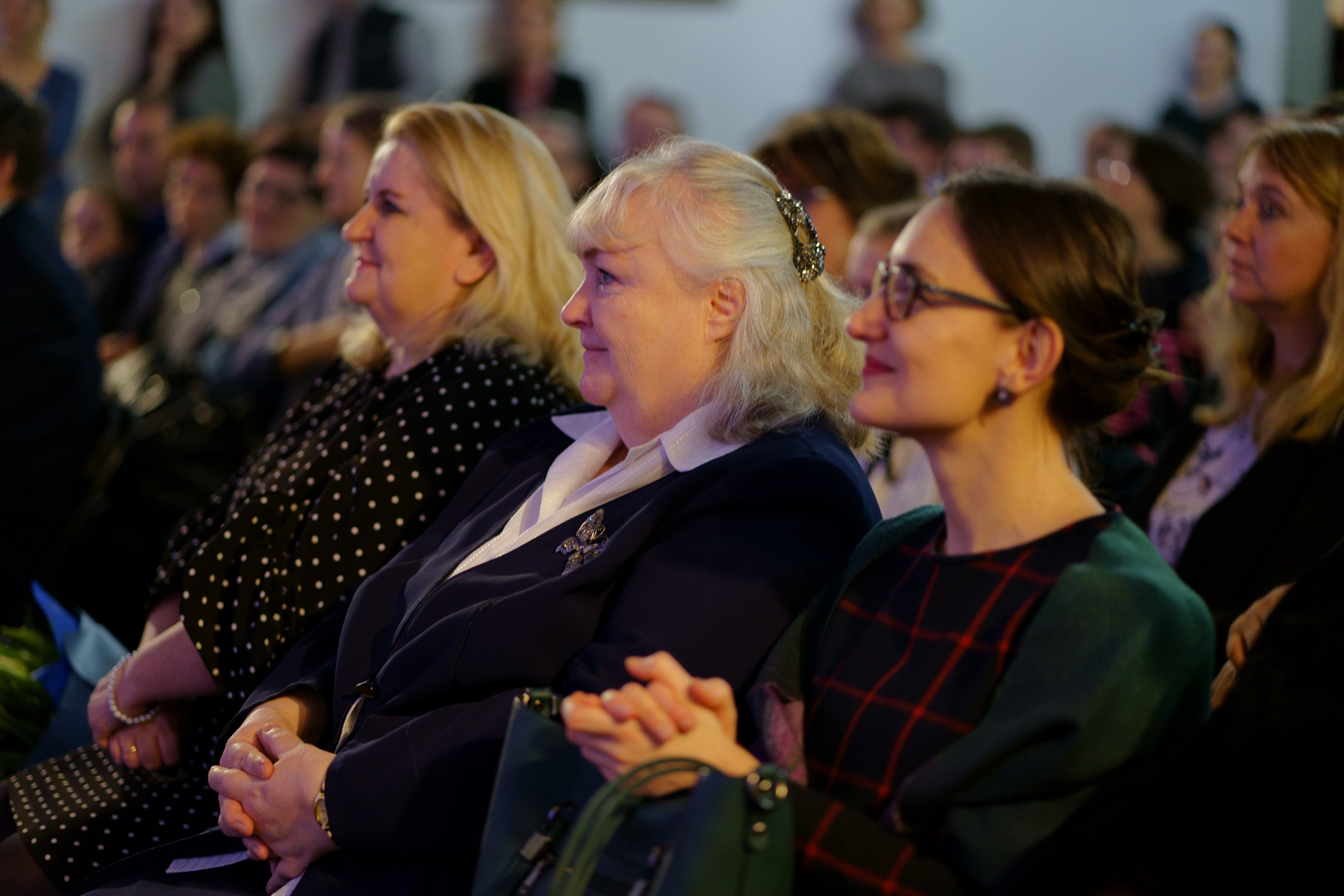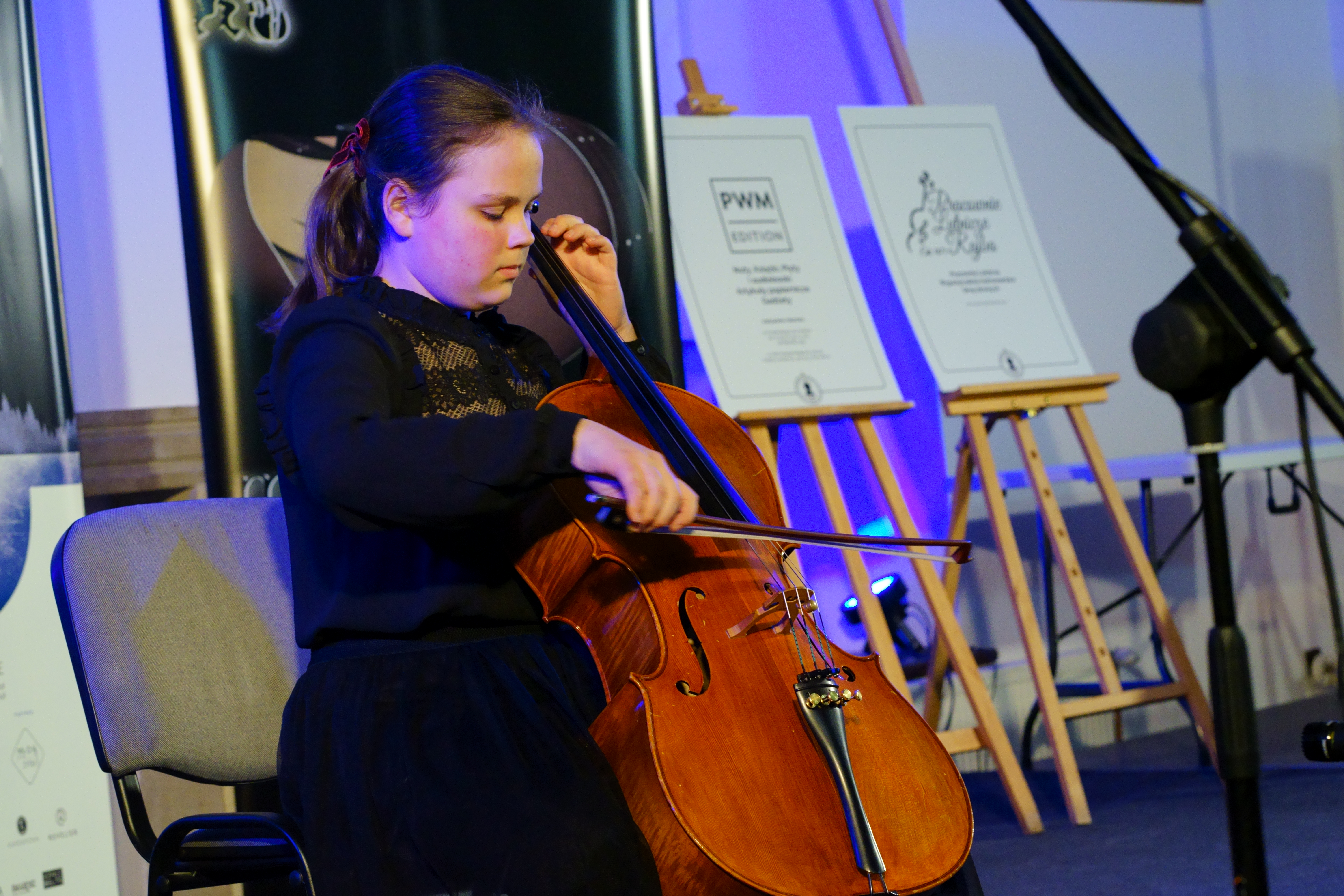 In late February, the Karol Szymanowski Music School in Toruń held a competition for a wind miniature for students from Years 3 to 6 of secondary music school. This was followed several weeks later by the 5th Nationwide Violin Competition, organised by the same school. Our publishing house was a partner of both these events, for which we received official thanks: "Your support has made it possible for us to reward each participant's effort in preparing for the competitions."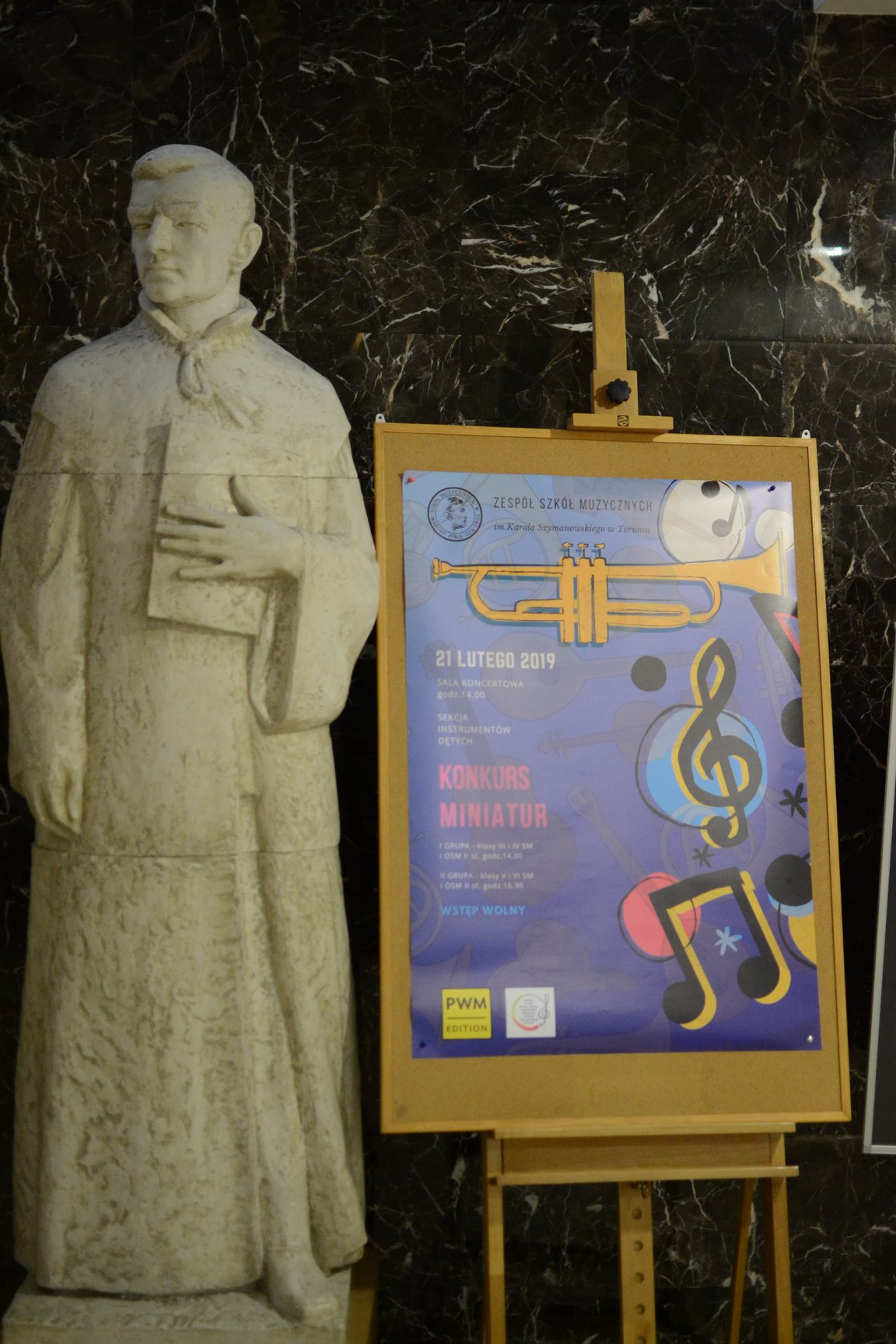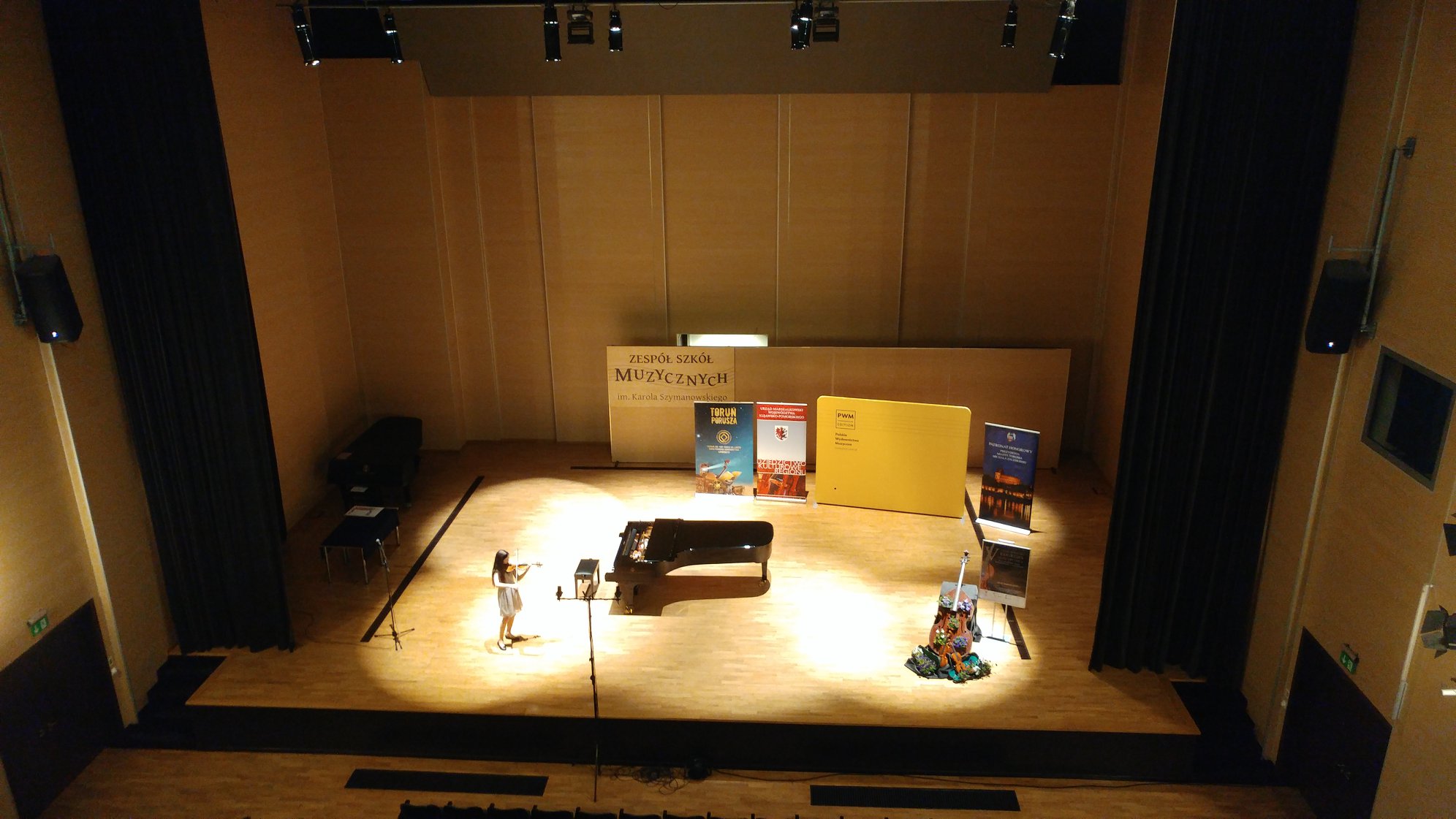 March was the piano month for us. On 14th-16th March the 5th International Subcarpathian Chopin Piano Competition for Young Pianists was held in Rzeszów (at the Wojciech Kilar State Music School Complex No. 2). 70 candidates entered this year's edition, including 23 from foreign countries (Armenia, Belarus, China, Estonia, Hungary, Italy, Japan, Lithuania, Russia, Singapore, Slovenia, Spain, South Korea, and Ukraine). The winners received from PWM Edition selected volumes from Jan Ekier's edition of Fryderyk Chopin's works. We believe that propagating good models in the form of using the best music editions is part of our mission as a publisher.

Another piano competition, "Young Virtuosi", was held on 21st-22nd March in Zamość, likewise under our patronage. We presented minor non-cash awards to the winners in all the four categories, as well as gifts for the participants.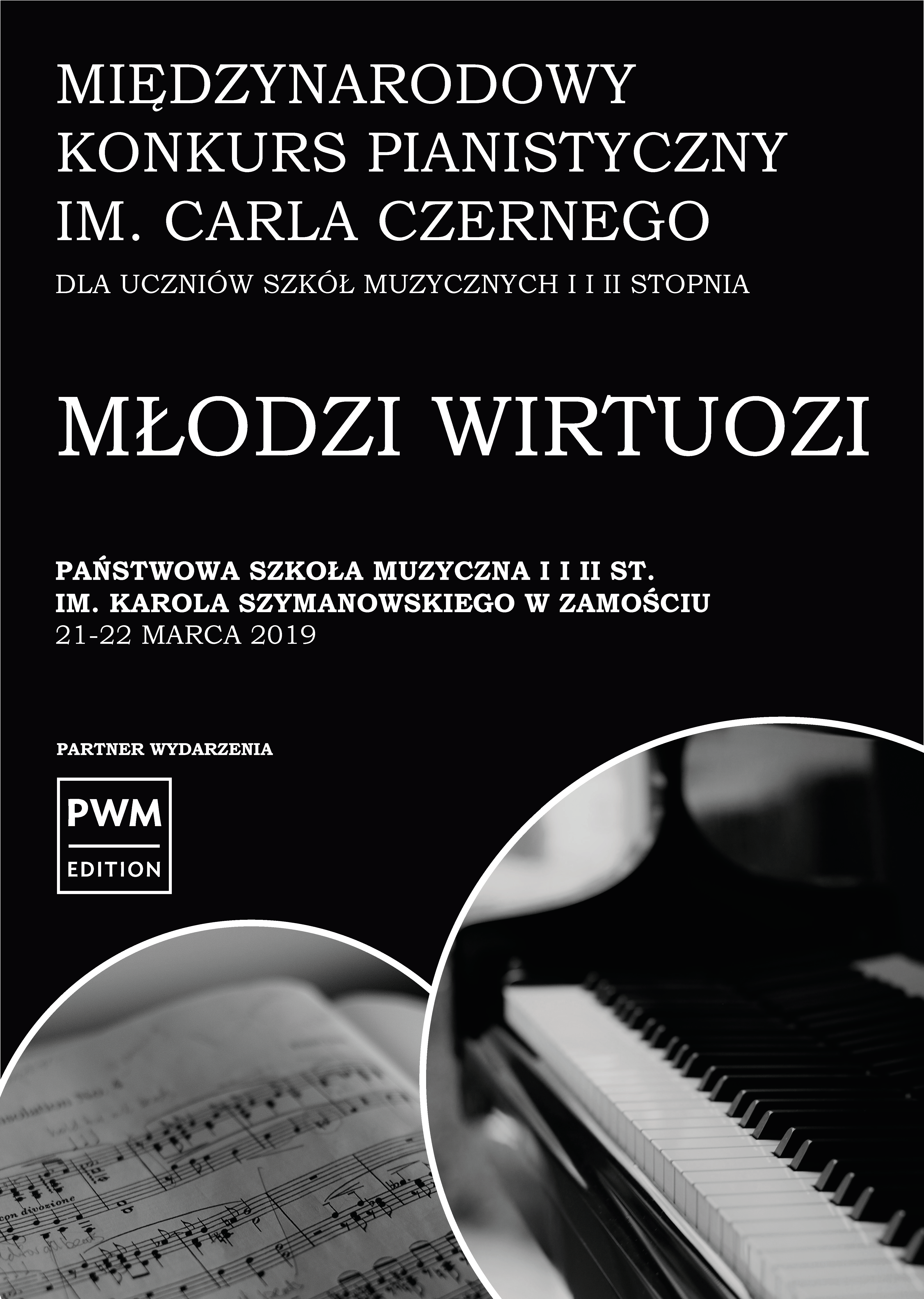 We congratulate all the winners on their successes and wish the students a passion for learning, and the teachers – an indefatigable will to persevere in such wonderful projects, which bear good fruit.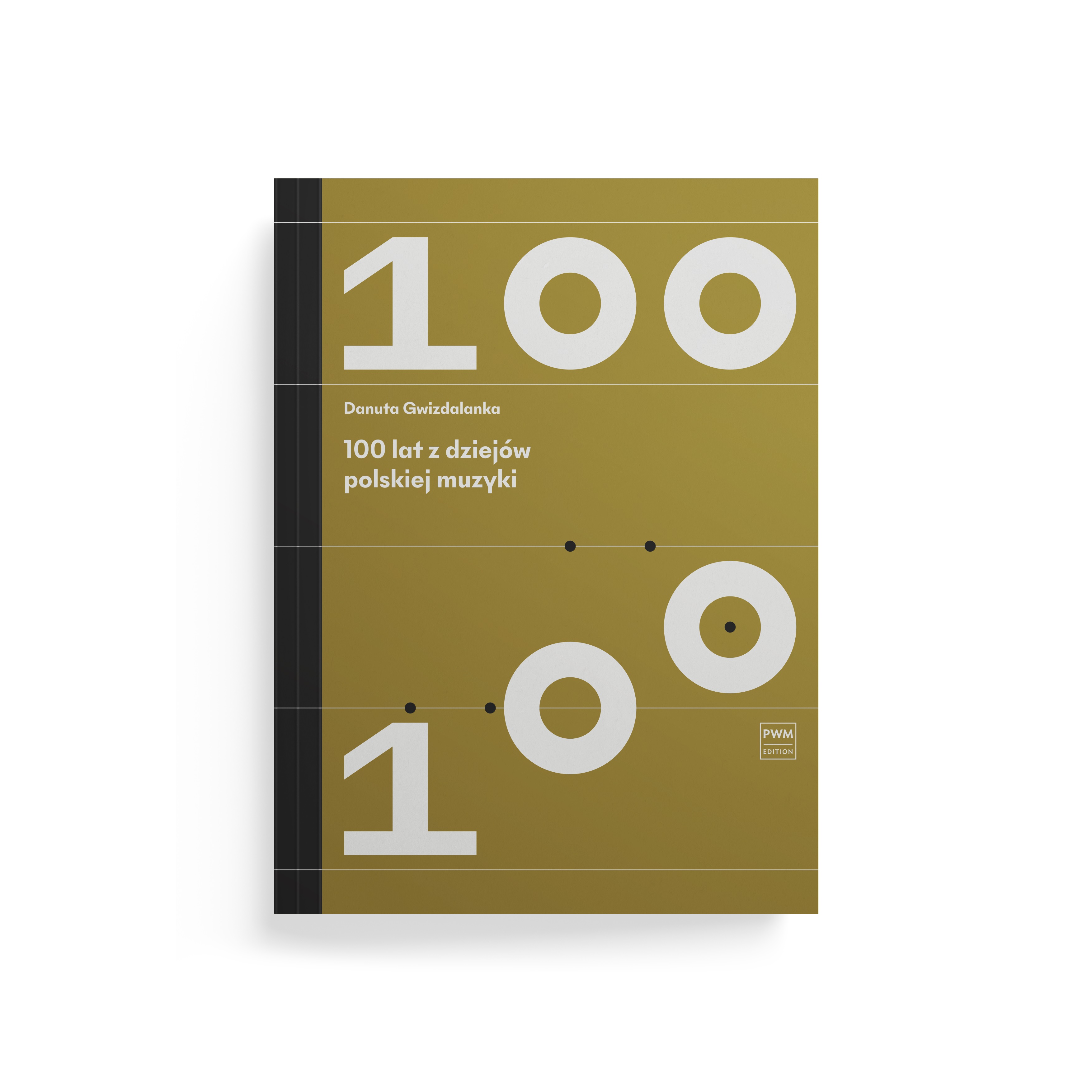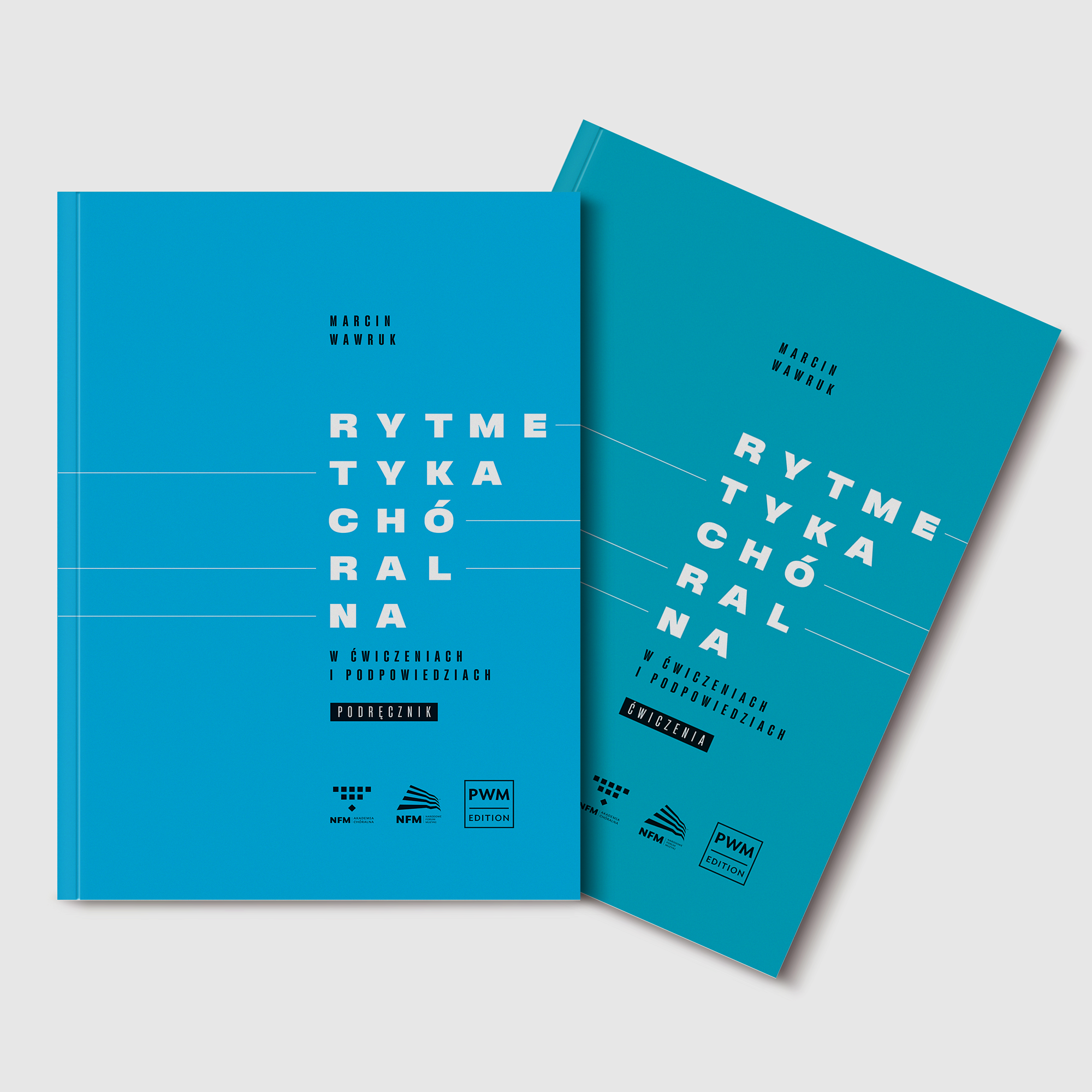 We have recently published two important titles – Danuta Gwizdalanka's monograph 100 lat z dziejów polskiej muzyki [A Hundred Years of Polish Music] and Marcin Wawruk's handbook and exercise book entitled Rytmetyka chóralna w ćwiczeniach i podpowiedziach [Choral Rhythm – Exercises and Guidelines]. We are launching our promotion campaign for these two books. The former is particularly recommended to students from senior classes of secondary music schools, to music lovers and teachers of music history. It is the most up-to-date publication concerning Polish music written in the 100 years since Poland regained independence. The other, two-volume work is addressed to choirmasters, especially leaders of school and academic choirs. The author observes that rhythm is frequently neglected in music education. For this reason, students may have problems calculating the rests, tied notes, swing or syncopation patterns. Choristers will surely find the rhythmic exercises to their liking. They are presented in the form of attractive and accessible miniatures and studies, and can even be performed in concert as preludes!

Our educational plans for the nearest future are as follows: In April, the Promotion and Education Department cooperates with, among others, the "Comma and Fullstop" Festival in Warsaw and with the Nationwide Competition "From Principle to Music Practice" organised by Ksenia Miśkiewicz, DMus, at the State Primary and Secondary Music Schools in Nowy Targ. Competition participants will receive awards and gifts from PWM Edition. We encourage pupils and students to take part! Before that time, we will meet at the "Comma and Fullstop" Educational Fair in Warsaw's Praga Koneser Centre for workshops conducted:

1. for the youngest children – by Kalina Cyz (based on the most recent publications in the series Little Overtures),
2. for slightly older child audiences – by Jakub M. Figus (based on the series Sonia in the Land of Sonoroos).

Follow us on our social media profiles (Facebook, Instagram, Twitter, YouTube) where you can keep up to date with our activities in the field of education and other areas.