Stanisław Moniuszko For Everyone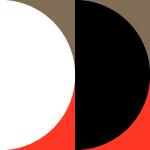 2019-04-29
More than 20 new sheet music publications, books and CD albums; nearly 90 reissues; performance materials for orchestras and opera houses; more than a hundred digital publications available worldwide; 7,000 pages of free access digitalised materials; more than a thousand unique graphics and photos; nearly 30 events for adult and young audiences – all these are part of PWM Edition's celebrations programme prepared for the bicentenary of Stanisław Moniuszko's birth.

Moniuszko's legacy occupies an important place in PWM Edition's publishing work. Since 1945 we have published several hundred scores by the "father of the Polish opera" – from original works to arrangements, transcriptions and educational prints. In the 1950s our publishing house initiated a source-critical edition of Moniuszko's surviving works. We have commissioned the most eminent Polish composers, conductors and musicologists to prepare scores and part books, published dozens of books and papers on Moniuszko's life and music, and continuously promoted his music in Poland and workswide.

Our work on projects related to the Moniuszko Year began in 2017 as part of the Polish Music Heritage programme supported by the Ministry of Culture and National Heritage. Since then, an editorial board set up for this task has worked intensively under the direction of Professor Remigiusz Pośpiech to prepare the successive volumes of Moniuszko's works. We are publishing not only source-critical editions of operatic scores, instrumental solo and chamber music and religious compositions, but also excellent song selections, featuring settings of poems by Adam Mickiewicz as well as foreign poets. This year will also see the publication of: a popular biography of Moniuszko written by Professor Magdalena Dziadek and of the album Stanisław Moniuszko. Po prostu żyć... [Stanisław Moniuszko. Simply to Live…] by Bożena Weber; the research study Moniuszko. Kompendium [A Compendium] edited by Professor Ryszard Daniel Golianek; the beautifully illustrated children's book Tatulczyk Moniuszko by Katarzyna Huzar-Czub; unique music releases, as well as specially commissioned re-interpretations of Moniuszko's vocal pieces performed by Agata Zubel, Andrzej Bauer and Cezary Duchnowski.

"All this will be published not only in analogue form on paper and vinyl records, but also on CDs and in virtual form. The sheet music will be accessible via the nkoda application, and the recordings will appear in the most popular streaming services. Our unique iconography and archive materials will be presented on the currently developed website of the Polish Music Library, making cultural resources available online. Our key aim is to present the artistic magnitude of Stanisław Moniuszko and his extraordinary talent to everyone, in every corner of the world," comments Daniel Cichy, PhD, Director and Editor-in-Chief of PWM Edition.

For our youngest audience, PWM Edition has organised a cycle of educational workshops whose participants will have the opportunity to familiarise themselves with the world of art from many different perspectives, not only as listeners and viewers, but – most importantly – as active recipients and co-creators of artistic works. The workshops are to help them develop their interests as well as discovering new passions and talents. In April and May our workshops accompany the exhibition VIVA Moniuszko! held at the Opera Gallery in Teatr Wielki – The Polish National Opera. This is an excellent opportunity to combine music education with elements of play. Cultural animations and art classes will help the children become familiar with Moniuszko's music, in particular – with pieces from his Domestic Songbooks. Another cycle of meetings, Tatulczyk Moniuszko dla dzieci [Dad Moniuszko for the Kids], addressed to pupils from Years 1-3 of primary school, will be held by PWM Edition once a month at the Moniuszko Lounge in Warsaw, starting in June.

For the first time in history, PWM Edition has also organised art workshops for intellectually disabled children, catering to the needs of children with developmental and CNS disorders, as well as mild childhood autism. The youngest pupils from two primary schools with integrated classes in Cracow and Warsaw, invited to take part in this project, will attend twelve interdisciplinary workshops conducted by qualified art therapists, at which Moniuszko's music will be presented in the context of other arts. These workshops are held in May and June in Cracow and Warsaw.

On 5th May all of Poland celebrates the bicentenary of Stanisław Moniuszko's birth. This year PWM Edition, in cooperation with Teatr Wielki – The Polish National Opera in Warsaw invites music lovers to a Moniuszko Birthday Party held at the Moniuszko Lounge in Warsaw. The programme includes games with a special parachute, face painting, balloon twisting, writing birthday cards for Stanisław Moniuszko, a competition for the best portrait of the composer, live music, and many others.

On the same day, PWM's YouTube channels premieres the first of 31 videos from a special Moniuszko Year cycle dedicated to the work and figure of that great Polish composer. The cycle, entitled A Not Just Domestic Songbook features eminent Polish singers: Urszula Kryger, Iwona Sobotka, Tomasz Konieczny, and Ryszard Minkiewicz.

PWM Edition's Moniuszko Year activities take place on many different levels. Our publishing house is the strategic partner of the 10th International Stanisław Moniuszko Vocal Competition and founder of the prize for the best performance of a Polish 20th/21st-century song in that competition, as well as partner of the Nationwide Competition "Twenty Looks at Moniuszko".

In the autumn this year, PWM Edition invites all schools in Poland named after Stanisław Moniuszko to take part in a Nationwide Competition for a Film Study related to the composer's life and work. For our youngest audience, we are planning a series of 12 educational films on Moniuszko.

More on our Moniuszko Year activities can be read on the PWM website and on our social media profiles, which we encourage you to follow.