Unusual Workshops for Extraordinary Children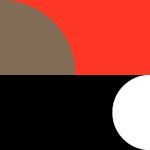 2019-05-22
For the first time in history, PWM Edition holds art therapy workshops for intellectually disabled children. The music workshops, based on the life and oeuvre of Stanisław Moniuszko, are designed so as to meet the special educational needs of the youth. 
PWM Edition's wide activity related to the Stanisław Moniuszko Year celebrations includes participation in, designing and organisation of events promoting the music and figure of Moniuszko. Our main aim as a publishing house is to ensure the widest possible access to music culture to the largest possible audience. One of such outreach projects which PWM Edition has prepared to mark the birth bicentenary of "the father of the Polish national opera" is a series of more than thirty educational workshops for children and young people, which include music therapy workshops for intellectually disabled children, held in May and June.

"One of PWM Edition's key tasks is education. For nearly 75 years we have edited and published sheet music, books and educational materials related to classical music; we have familiarised children with the most eminent composers and their works, as well as guiding them to the world of culture's greatest values. I am very happy that in 2019, a year specially dedicated to Stanisław Moniuszko, we can address so many projects to our youngest audience. Working with young people who normally have limited access to the best music in both its artistic and educational aspects – is a source of particular satisfaction to me," says Daniel Cichy, PhD, Director and Editor-in-Chief of PWM Edition.

The workshops, designed and taught by certified art therapists and musicologists, allow the audience to get acquainted with Stanisław Moniuszko's music in the context of other arts (graphic arts, dance and theatre), while at the same time providing an opportunity to discover new passions and talents and train the participants to express their emotions in ways that are viewed as socially acceptable.

The pilot project involves teachers and pupils from Years 1-3 of the Cardinal Karol Wojtyła Primary School No. 15 with Integrated Classes in Cracow and the Home Army Combat Group "Krybar" Primary School No. 41 with Integrated Classes in Warsaw. Four cycles of three meetings each have been planned. The workshops take place on 27th-28th May in Cracow and on 10th-11th June in Warsaw, as part of the grand celebrations of the Moniuszko Year held by PWM Edition. The event is completely free of charge to all participants.

"Music therapy workshops based on the works of Stanisław Moniuszko, held by PWM Edition for the youngest pupils from Cracow's Primary School No. 15, are an investment in the young generation, but also in the memory of the great composer and of his priceless contributions to Polish culture. Sensitising youth to the beauty of music builds appreciation and respect for both the artists and the audience. I believe that these workshops can inaugurate the good practice of annual musical meetings," comments Michał Stolarek, Head of Primary School No. 15 with Integrated Classes in Cracow.

The participants gain an opportunity to familiarise themselves with the world of art, entering many different roles both as listeners / spectators and as active recipients / creators of artistic works. They can test their abilities and develop their musical interests during the workshops. The attractive form of the events, including the use of music instruments, free artistic expression and multimedia tools, will help introduce the figure of Stanisław Moniuszko and his music to the young pupils. The workshops also aim to build self-esteem, to decrease through play the level of stress and anxiety related to group work, and, most of all, to supply the participants with knowledge about the world of music (the opera, musical instruments, qualities of sound) and to experience music through various kinds of kinaesthetic exercises and musical games. The programme is addressed to children with developmental disabilities, disorders of the nervous system, mild forms of autism, as well as with Asperger and Down syndromes.

"The possibility for our school to take part in PWM Edition's project based on S. Moniuszko's music is an excellent form of investment in the development of our pupils. The workshops are an opportunity to shape their awareness of music, to develop their artistic expression, imagination and creativity, and to cultivate the patriotic values undoubtedly embodied in the life and work of the great composer," emphasised Beata Ostałowska, Head of Primary School No. 41 with Integrated Classes in Warsaw.

"I am grateful to the school management […] for their openness and for excellent cooperation. I am convinced that our joint adventure with Moniuszko's music will be the start of a splendid relation between our institutions," summed up Daniel Cichy.

The workshops are held in cooperation with the Association of Polish Chamber Musicians (SPMK).

PWM Edition (Polskie Wydawnictwo Muzyczne in Polish) is a state institution of culture specialising in publishing sheet music and books on classical, jazz and film music. Our catalogue includes both early and contemporary music works, Polish and foreign, addressed to amateurs and professionals, as well as educational, academic and popular publications. We boast a vast catalogue of books and lexicons. Our dynamically developing Sheet Music and Score Collection supplies Polish music scores and part books to orchestras worldwide, as well as providing Polish ensembles with compositions from the global repertoire. As one of Poland's most important music institutions, PWM promotes among its foreign partners the outstanding music output of Polish composers. PWM also serves as a space of artistic dialogue and scientific reflection, a platform for the exchange of educational and methodological concepts, an early music documentation centre, and a place where the most recent music works are edited and published in accordance with the highest standards.