Warsaw Wind Ensemble Composition Contest 2020 begins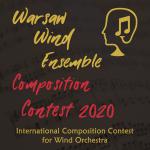 2020-05-18
PWM Edition and Warsaw Wind Music Association invite to take part in the International Composition Contest for Wind Orchestra - Warsaw Wind Ensemble Composition Contest 2020. This is the first edition of the international competition for composers, the subject of which is to write a premiere composition for a concert wind orchestra.
 
The Contest is open to composers of all nationalities. Competition works will be evaluated in two categories: international and Polish. The final gala of the Contest will be held on 28 November 2020 in Warsaw. The winners will receive attractive prizes, including publication of the work in the 'Biblioteka Orkiestr Dętych' series of PWM Edition, performance of the work during the final gala and material prizes funded by PWM Edition. The winner in the Polish category will receive a cash prize of PLN 4 000.

The evaluation of the works and the selection of the winning composition will be made by the Jury:
– Prof. Alicja Gronau (Poland) – composer and music theoretician, Fryderyk Chopin University of Music in Warsaw, chairwoman of the jury,
– Chris David Westover D.M.A. (USA) – conductor and composer, Denison University,
– Ryan Latimer PhD (UK) – composer, University of Birmingham,
– Eunho Chang PhD (South Korea) – composer, Fryderyk Chopin University of Music in Warsaw,
– Lt Col. Adam Czajkowski (Poland) – conductor and arranger, long-term head of the Representative Artistic Ensemble of the Polish Army Forces in Warsaw,
– Daniel Cichy PhD (Poland) – Director – Editor-in-Chief of PWM Edition,
– Jakub Nikiel (Poland) – composer and editor, PWM Edition,
– Mariusz Dziubek PhD (Poland) – Director of the National Wind Orchestra in Lubin,
– Jarosław Praszczałek PhD (Poland) – Fryderyk Chopin University of Music in Warsaw, secretary of the jury and coordinator of the Contest.

The winning compositions will be published by PWM Edition in the series 'Biblioteka Orkiestr Dętych', whose aim is to support the activity of orchestras and wind ensembles by enabling the use of music materials of the highest level of content and editorial quality. The works published as part of BOD series fill an acute repertoire gap and facilitate access to the most popular repertoire. The series includes studies, arrangements, as well as new compositions so diverse that they can enrich the repertoire of amateur and semi-professional bands, as well as professional bands operating at communes, cultural centres, parishes and music schools, at different levels of advancement.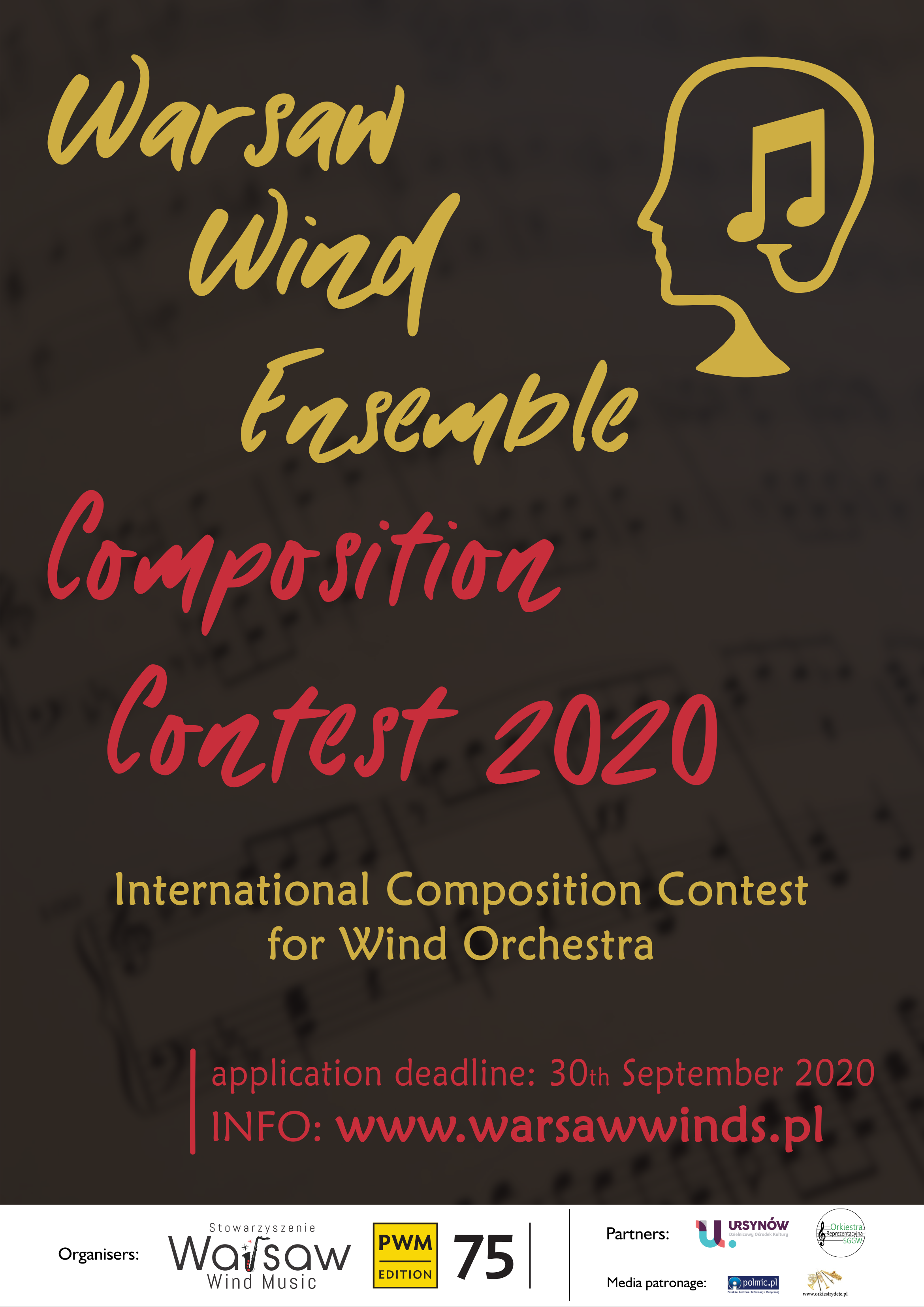 The Contest is organised by the Warsaw Wind Music Association and the PWM Edition. The partners of the event are: Warsaw University of Life Sciences Representative Orchestra and District Cultural Centre Ursynów. Media patronage of the event is taken by: POLMIC – Polish Music Information Centre and "Orkiestry Dęte" portal.

Regulations and details of the Contest can be found at the address: www.warsawwinds.pl and on the social profile on Facebook: www.facebook.com/warsawwinds. Applications by the registration system which is available on the Contest website are accepted until 30 September 2020.