"All is darkness, all is quiet. What will happen here tonight?" FOREFATHERS' EVE comes out on a gramophone record on 17th March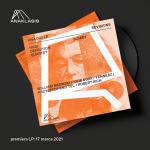 2021-03-10
FOREFATHERS' EVE by High Definition Quartet, a mesmerising fusion of jazz, ambient, and electronics, will also be available on a gramophone record as of 17th March. The album features a galaxy of experimental music stars and will be released in the REVISIONS series under the ANAKLASIS label, as the second vinyl in that label's catalogue. Apart from the Quartet, this release brings together such world-famous giants of ambient as William Basinski, Krzysztof Knittel, Robert Rich, Christian Fennesz, and Igor Boxx of Skalpel Duo.

High Definition Quartet has proved itself in cross-genre explorations. It is not without reason that its leader and pianist Piotr Orzechowski has been nicknamed Pianohooligan. With roguish impudence he jumps across genre boundaries. In FOREFATHERS' EVE he explores the rarely visited borderland between jazz or broadly understood improvised music and electronics, which some still view as ambient, while others greet it as homemade contemporary classical music.




The otherworldly guests conjured up here, in a project based on Part Two of Adam Mickiewicz's poetic drama Forefathers' Eve, are all outstanding personalities of the international experimental music scene: William Basinski the ambient magus, Christian Fennesz the master of prepared guitar, and Robert Rich, an expert on gloomy oneiric soundscapes. The other participants of this fascinating rite are Krzysztof Knittel on an an infrared-operated monochord, and Igor Boxx of Skalpel duo.

Previously only released on a CD, the music now comes out on a vinyl for the first time, which is good news for all music lovers, since, to paraphrase Mickiewicz, those who have never tasted analogue sound shall never reach heaven.

The CD featuring unconventional interpretations of Mickiewicz's drama has won many awards and distinctions. Of special note is the title of Jazz Album of the Year 2019 awarded by the editors of JazzPRESS & Radia JAZZ.FM. The release has gained wide critical acclaim and garnered many excellent reviews.

"There is plenty of outstanding music on FOREFATHERS' EVE. The quartet demonstrates perfectly efficient playing, combining the necessary discipline with impulsive freedom. The musicians feel perfectly at home with the forms designed by Orzechowski, such as ominous ostinatos, subtle cantilenas, minimalistic grooves, and a ballad that brings Chopin to mind. It is, without a doubt, first-class music-making," commented Maciej Krawiec on the website dwutygodnik.com.

"It is the kind of music that sets free such musical extremes as apparently none of the four quartet members ever ventured to penetrate before. The culminations do not lead to a resolution, and the successive parts do not end in cheerful finales. The musicians aim to attain ecstasy and conjure up spirits, to test the limits of jazz and human emotional possibilities in live performance," wrote Jarek Szubrycht about this album.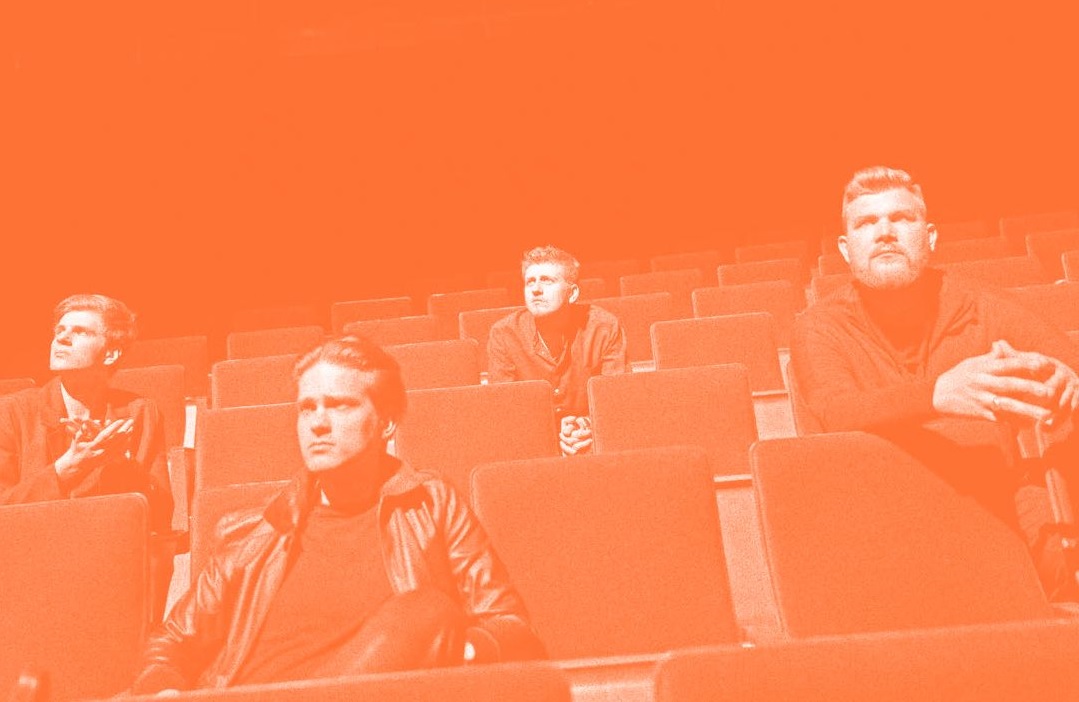 Phot. Adam Golec

If you are still not convinced, read Filip Lech's musical summary of the year 2019 for Culture.pl, in which he hailed DZIADY as "one of the most interesting CDs released under PWM's ANAKLASIS label", and Arek Lerch on VIOLENCE ONLINE, who described it as "undoubtedly the most interesting jazz production that comes at the very end of 2019, and represents, all in all, a breakthrough and the most difficult challenge. Take it up, folks. This moment of revelation has been worth waiting for."

FOREFATHERS' EVE will be available on vinyl as of 17th March, at PWM's brick-and-mortar shop, on the websites pwm.com.pl and swiatksiazki.pl, in the best bookshops and music stores as well as the virtual shop of the Empik chain.

Performers:
HIGH DEFINITION QUARTET
Mateusz Śliwa – tenor saxophone
Piotr Orzechowski 'Pianohooligan' – piano, project concept
Alan Wykpisz – double bass
Grzegorz Pałka – drums
Krzysztof Knittel, William Basinski, Christian Fennesz, Igor Boxx, Robert Rich – electronics

The project was prepared in cooperation with GAP Artistic Agency and premiered in concert as part of the cultural events programme accompanying the Open Eyes Economy Summit in 2016.

We invite you to visit the ANAKLASIS website, where you will find, among others, the full catalogue of our label. For details, go to www.anaklasis.pl.

ANAKLASIS
A DIVISION OF
PWM EDITION

www.anaklasis.pl
www.pwm.com.pl/anaklasis
www.facebook.com/anaklasisrecords/