PWM Edition's 75th anniversary album GREAT ENCOUNTERS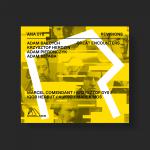 2021-05-05
GREAT ENCOUNTERS are performers' meetings with excellent music, but also the encounters of great personalities from the past with composers who enjoy successes in our own times. Fryderyk Chopin, Henryk Wieniawski, Stanisław Moniuszko, Karol Szymanowski, and Ignacy Jan Paderewski did for Polish music what the three great Romantic bards and the giants of positivistic novel achieved in the field of literature. Their music not only impresses audiences with its beautiful form and emotional charge, but also provides modern-day artists with an inexhaustible source of inspiration. That music preserves for us the idiom of Polishness, to which, willy-nilly, by way of homage or rebellion, successful generations of artists and music lovers continue to return as to a point of reference. On GREAT ENCOUNTERS, this is done by the most outstanding representatives of Polish jazz and popular music.

On this journey, through musical past into the music of the future, we will be taken by an album bearing the symbolic catalogue number ANA 075, released in the REVISIONS series under the ANAKLASIS label.

On GREAT ENCOUNTERS, the anniversary album marking 75 years of PWM Edition, works of the classics have been taken care of by contemporary masters of Polish jazz and popular music. The multitasking pianist, much sought-after arranger, composer, conductor and producer Krzysztof Herdzin re-reads the works of Fryderyk Chopin (Senza Scherzare is a fantasy on the themes of Chopin's Scherzo in B-Flat Minor Op. 31, scored for an improvising pianist and string orchestra) and Ignacy Jan Paderewski (Passeggiata Notturna, a fantasy on the theme of Nocturne in B-Flat Major Op. 16 No. 4, for the same performing forces). Adam Sztaba's project ŁeMkONIUSZKO puts Stanisław Moniuszko's songs in a new and original though doubly traditional perspective, drawing not only on the original scores, but also on the musical heritage of the region of Lemkivshchyna. You will hear the songs Two Auroras, The Fiddler, and A Singer in Foreign Parts in the daring interpretations of Igor Herbut. Saxophonist Adam Pierończyk sheds a new light on one of Szymanowski's études, whereas visionary violinist Adam Bałdych, boasting a unique sound, plays the solo part in Kuyawiak for violin, piano, cimbalom and orchestra, entering into a dialogue with composer Henryk Wieniawski.





'The album we now present to you is of special and symbolic significance to our publishing house. It is also a signum temporis, a bridge between the sounds of the past, art's present day, and the future of music, placing what was, is, and will be on a par. It brings together old and contemporary masters. The latter musicians approach the Polish musical tradition with both respect and creative imagination. Though Adam Bałdych, Krzysztof Herdzin, Adam Pierończyk, and Adam Sztaba represent different aesthetic worlds, in many cases far removed from the philharmonic repertoire, they are all distinguished by extraordinary sensitivity, superb musical intuition, and splendid composition technique. Their contributions, combined with the talents and genuine commitment of the other performers: Igor Herbut, Krzysztof Dys, Marcel Comendant, and the phenomenal AUKSO – Chamber Orchestra of the City of Tychy under the unrivalled Marek Moś, together guarantee best quality artistic experience,' wrote Daniel Cichy, PWM's director – editor-in-chief about this release.

GREAT ENCOUNTERS, a new album in the REVISIONS series, comes out on 6th June in both CD and LP versions, and will be available for purchase at PWM's brick-and-mortar bookshop, at pwm.com.pl, swiatksiazki.pl, as well as the other best music shops and bookstores, and the virtual shop of the empik chain.

ANAKLASIS
A DIVISION OF
PWM EDITION

www.anaklasis.pl
www.pwm.com.pl/anaklasis
www.facebook.com/anaklasisrecords/