#SHARPENYOUREARS WITH ANAKLASIS: THE LABEL'S THIRD BIRTHDAY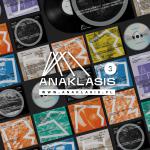 2022-11-22
The most fascinating phenomena in contemporary music; a wide range of genres; outstanding works, excellent composers and performers – are the trademarks of the record label ANAKLASIS, launched by PWM Edition. ANAKLASIS is now celebrating its third birthday. It continues to grow at a dizzying pace and maintains the high artistic standards of its releases.
We have released nearly 30 compact discs and analogue titles, as well as three audio-visual projects. Our catalogue includes long forgotten recordings, programmes dedicated individually to 20th- and 21st-century composers, and experiments in crossing the boundaries between musical worlds.
After three years, our label can boast a large catalogue grouped into six thematic series and a number of prestigious accolades. Our exploration of the most attractive landmarks in Polish contemporary music is only just beginning!
NEVER ENOUGH AWARDS!
Enthusiastically critically and publicly acclaimed, the label has won five Fryderyk nominations in the last year alone, as well as the Fryderyk Award in the category of 'Album of the Year: Oratorios and Operatic Music' for SYRENA. MELODRAMA AETERNA, the product of a collaboration between writer Szczepan Twardoch and composer Aleksander Nowak, PWM Edition's long-time contributor.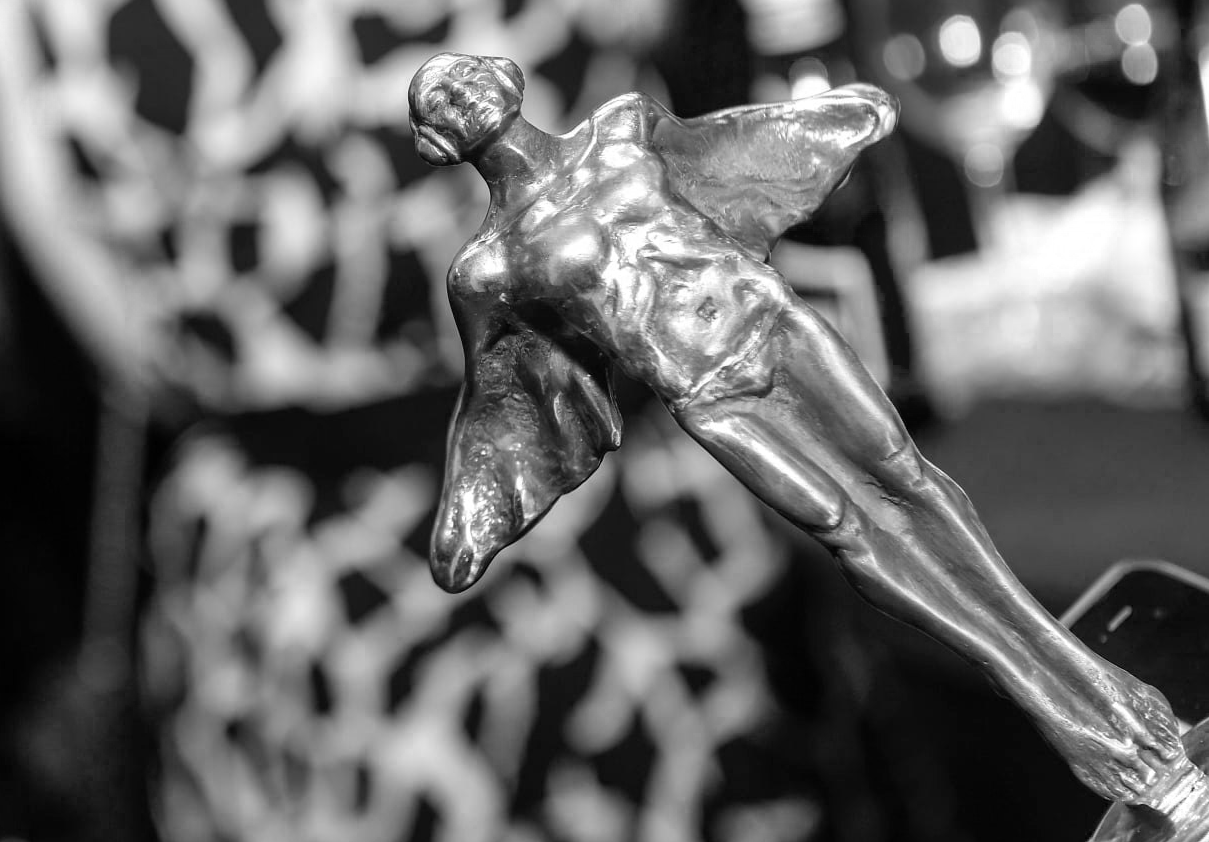 'We are happy to see our young record label triumph for three years in a row and gain more and more acclaim among music-lovers. Our albums have also earned recognition in the music circles both in Poland and abroad,' said PWM's director and editor-in-chief, Daniel Cichy, PhD, during the Fryderyk Award gala.
This is not ANAKLASIS label's only accolade in 2022. The French Académie Charles Cros has awarded the album POLISH HEROINES OF MUSIC with the title of 'Anthologies' Coup de coeur 2021, thus boosting the international status of this release, already highly acclaimed in Poland.
THE COMPLETION OF A TRIPTYCH
This year the Fryderyk-awarded opera duo Nowak-Twardoch, which continues to win the hearts of both audiences and jurors, has completed its 'Silesian triptych' (whose previous parts were created on an annual basis) with a work titled POKORA. DRAMMA GIOCOSO.
The OPERA series from ANAKLASIS, co-authored by composer Aleksander Nowak writer Szczepan Twardoch, was inaugurated in 2020 with DRACH. DRAMMA PER MUSICA, followed exactly a year later by SYRENA. MELODRAMA AETERNA.
In their triptych, the Silesian artists invite the audience for a journey into the collective subconscious. They explore yearnings, great history, and the little affairs of everyday life. Importantly, these three works for voices and instruments by the musical-literary tandem are now available not only on compact discs, but also on vinyl records!
THE LEGEND
The last months of 2022 abound in anniversaries and unique events! In October, the violin world experienced the thrills of the 16th International Henryk Wieniawski Violin Competition. We celebrated Karol Szymanowski's 140th birth anniversary and 30 years since the premiere of the film Dracula, directed by Francis Ford Coppola. ANAKLASIS could hardly stay indifferent to these events. Directly linked to these anniversaries are our albums in the orange REVISIONS series, which, as in the previous year, led the way as far as new releases are concerned.
Traditional Polish music, a passion for profound violin expression, and for exploring new territories – our album LEGEND, which came out in June, combines all these three. It comprises 'variations on the theme of Henryk Wieniawski' presented by Adam Bałdych and Agata Szymczewska.

'I do believe that this project aptly represents an idea that is of great importance to me, namely, that of crossing and blurring musical boundaries. LEGEND is thus an invitation to the entire classical music world to rediscover the violin repertoire and listen with a fresh mind to the music of its masters,' says Adam Bałdych about this album.
EXPERIMENTATION AND THE BLURRING OF BOUNDARIES
These, however, are not all the novelties in our orange series! ANAKLASIS continues its crossover stylistic explorations, this time – the combination of jazz with film music. THEMES OF DRACULA will be a perfect choice for fans of both these genres. Reinterpretations of Wojciech Kilar's music for Coppola's cult movie are presented by two electrifying figures in the young Polish jazz scene: pianist Piotr 'Pianohooligan' Orzechowski and sax player Kuba Więcek. The album sums up five years of the two artists' collaboration. With due respect for the 1990s original, on THEMES OF DRACULA they create their own autonomous space.

'Wojciech Kilar's compositions have proved highly congenial to our own sound language, providing us at the same time with endless resources of inspiration on every occasion when we play this material,' comments Kuba Więcek.
October 2022 saw the 140th anniversary of Karol Szymanowski's birth. The music of the composer of Myths has also become the subject of ANAKLASIS orange series. Saxophonist Adam Pierończyk, one of the central personalities in Polish jazz, 'X-rays' that composer's Études Op. 33 in his project SZYMANOWSKI / X-RAY. New colours and an intriguing atmosphere permeate these seven poems for saxophone, piano, and electro-acoustic guitar, which are the effect of collaboration between daring jazz celebrities: apart from Pierończyk, the pianist Dominik Wania and Brazilian guitarist Nelson Veras.

The sax master says complexity was his key inspiration for choosing to 'X-ray' Szymanowski's cycle of Études Op. 33. 'I love to be pushed out of my comfort zone by such challenges and feel like a student again,' explains Pierończyk. We take him by his word, then, and through the ear!
ONE, TWO... THREE TIMES CHOPIN!
The 18th International Fryderyk Chopin Piano Competition was hailed as Event of the Year at the Coryphaeus of Polish Music Awards Gala. This reminded us of last year's excitement, immediately affecting even those music lovers who otherwise rarely listen to Chopin. On ANAKLASIS, however, we need no special occasion to recall outstanding interpretations of Chopin's works!
For the anniversary of the 'piano poet's' birth in March, our HERITAGE series presented a 3CD-box titled FRYDERYK CHOPIN – PIANO CONCERTOS / ÉTUDES / CHAMBER WORKS, featuring brilliant interpretations of Chopin's greatest works divided by genre into three groups. The performers are legends of the Polish piano world: Halina Czerny-Stefańska, Regina Smendzianka, Władysław Szpilman, and Bolesław Woytowicz. In the concertos, the soloists are accompanied by Warsaw Philharmonic Orchestra under Witold Rowicki.

PORTRAITS
ANAKLASIS is not only about the heritage of the classics. Our blue PORTRAITS series has prepared new albums presenting the works of Polish 20th- and 21st-century composers.
Andrzej Krzanowski, co-founder of Generation '51, was a romantic visionary who drew on the achievements of the avant-garde. The accordion was his great passion, and he elevated this instrument from the spheres of popular and folk music to that of high culture. Our recent ANAKLASIS release features Reliefs, a cycle of 'musical sculptures' composed in the 1980, in which the accordion (played here by Maciej Frąckiewicz) takes pride of place as the main instrument in four out of nine miniatures.
The album was recorded by the crème de la crème of the Polish classical music scene: Lutosławski Quartet, Arkadiusz Bialic, Joanna Freszel, Leszek Lorent, and Marcin Zdunik, who join forces to present a survey of Krzanowski's output from the years 1984-1988.

FUTURE
In total, this year the ANAKLASIS label has already added 6 new CDs and 2 LPs to its catalogue. These, however, are not all the novelties in 2022. The album titled
CONCERTOS
, dedicated solely to the works of Elżbieta Sikora, will go into distribution as of 2nd December. Our programme portrays the composer's speciality by presenting three unique works: Violin Concerto No. 1 (with violinist Linus Roth and NOSPR orchestra under José Maria Florêncio), her Organ Concerto (Mari Fukumoto – organ, NFM Wrocław Philharmonic, cond. Pascal Rophé), and Piano Concerto (Adam Kośmieja – soloist, Sinfonia Varsovia, cond. Bassem Akiki).

ANAKLASIS intends to maintain its dizzying publishing pace. All our releases are available from the best bookstores and music shops, online services, as well as the virtual shop of the empik chain. Highly recommended!
#SHARPENYOUREARS for ANAKLASIS
ANAKLASIS
A DIVISION OF
PWM EDITION