Do not Be Afraid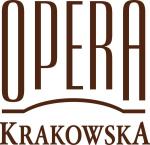 2006-03-20
A Concert in Honour of the Holy Father John Paul II
Wojciech Kilar's Missa pro pace will be performed on the opera stage at No. 1, The Holy Ghost Square, during a solemn concert organized by the Cracow Opera and PWM Edition on 2 April at The composer himself will supervise the preparations for the concert, which will take place as part of the Celebrations of the Anniversary of the Death of John Paul II.
Missa pro pace is a mass for peace in the new millenium. Since its world premiere in 2001 the composition has already had over twenty performances, including those in the Vatican for John Paul II, on the anniversary of the 11 September terrorist attack during a mass in Katowice, as well as at the "Wratislavia Cantans" festival.
The performers will be as follows: Ewa Biegas (soprano), Ewa Marciniec (contralto), Piotr Kusiewicz (tenor), Radosław Żukowski (bass) , the Orchestra and Chorus of the Cracow Opera as well as the Choir – consisting of forty members - of the Fryderyk Chopin State

Secondary Music School of General Education

in
Cracow
, directed by Piotr Sułkowski.