Paweł Mykietyn laureate of OPUS award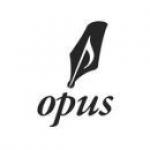 2008-06-28
Kompozytor odebrał nagrodę podczas wczorajszej gali z rąk prezesów TVP i Polskiego Radia.
Paweł Mykietyn for his 2nd Symphony, which was first performed at the 50. International Festival of Contemporary Music Warsaw Autumn 2007, became the laureate of Public Media Award OPUS in contemporary classical music discipline.

Other nominated composers were: Zbigniew Bargielski, Jerzy Kornowicz, Aleksander Lasoń, Aleksander Nowak, Ewa Trębacz i Lidia Zielińska.