« March 2011 »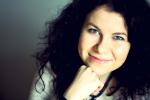 2011-03-14
On 3rd-4thMarch 2011, concerts with works by Agata Zubel were held in San Francisco at the Other Minds Festival, which presents works by the most creative and innovative composers from around the world.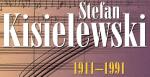 2011-03-11
With great joy we invite you to a
virtual exhibition presenting Stefan Kisielewski
- composer, writer, music critic, journalist, politician and also family man. Małgorzata Gąsiorowska, author of the exhibition, has attempted to introduce Kisielewski's versatility and multidimensionality in the display.