Polish music on Polish Independence Day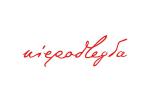 2017-11-10
Over the centuries, the idiom of Polishness has been marked and emphasised in music in various ways. The entire oeuvre of Fryderyk Chopin is suffused with the 'Polish spirit', as are the operas of Stanisław Moniuszko, for example, or Michał Kleofas Ogiński's polonaise 'Pożegnanie ojczyzny' [Farewell to the homeland]. The output of Karol Szymanowski, Wojciech Kilar and Henryk Mikołaj Górecki is also associated with Polishness.
The PWM catalogue includes many works associated with the watchwords 'Polish music' or 'national music', employing the texts of recognised poets, drawing on folklore and old Polish melodies, paying tribute to heroes and prominent Poles, and referring thematically to Polish cities and regions.
To encourage you to listen to these lesser known works, we hereby present a selection of orchestral works from the PWM catalogue relating to Polish independence.
Let us celebrate by listening to and performing Polish music. To our heart's content … Independence is for all!