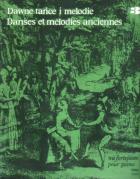 Old Dances and Melodies
for Piano, Book 3
Countries of delivery:

Cat. no. 7620

ISBN ISSN: 83-224-1348-3
The works in this book have been arranged according to the composers' nationalities: France, Italy, Germany. This arrangement will enable students to observe certain stylistic differences, but it makes it impossible to comply with the principle of strict gradation of difficulty, the teacher using discretion to decide in what order the pupil will study the pieces in the collection.
Series: Jubilee Series
Language of edition: pol
Number of pages: 40
Cover: softcover
Size: N4 vertical (235x305 mm)
Table of contents:
| | |
| --- | --- |
| Buttstedt Johann | Air F |
| Anonim | Allegro A |
| Bach Carl Philipp | Allegro c |
| Anonim | Aria A |
| Haydn Józef | Arietta HXVIII/3 |
| Rameau Jean-Philippe | Gigue et Rondeau |
| Couperin François | Le Dodo, ou l'amour au Berceau |
| Beethoven Ludwig van | Lustig-traurig |
| Kirnberger Johann Philipp | Masura |
| Bach Johann Sebastian | Menuet d |
| Pergolesi Giovanni | Menuet E |
| Beethoven Ludwig van | Menuet G |
| Rameau Jean-Philippe | Menuet I i II |
| Loeillet Jean-Baptiste | Menuet-Rondo D |
| Haydn Józef | Presto (Finale z Sonaty A) HVI/26 |
| Haydn Józef | Variations en Rondeau D |
| Zipoli Domenico | Versi I i II |
| Beethoven Ludwig van | Walzer D |
Other titles in the series
Other author's publications

Zbigniew Drzewiecki

Scales and Arpeggios
15,00 EUR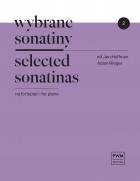 Jan Hoffman

Selected Sonatinas, b. 1
19,00 EUR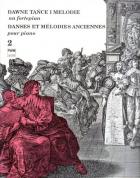 Jan Hoffman

Old Dances and Melodies
19,00 EUR